September, 2022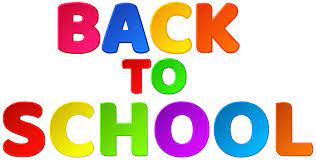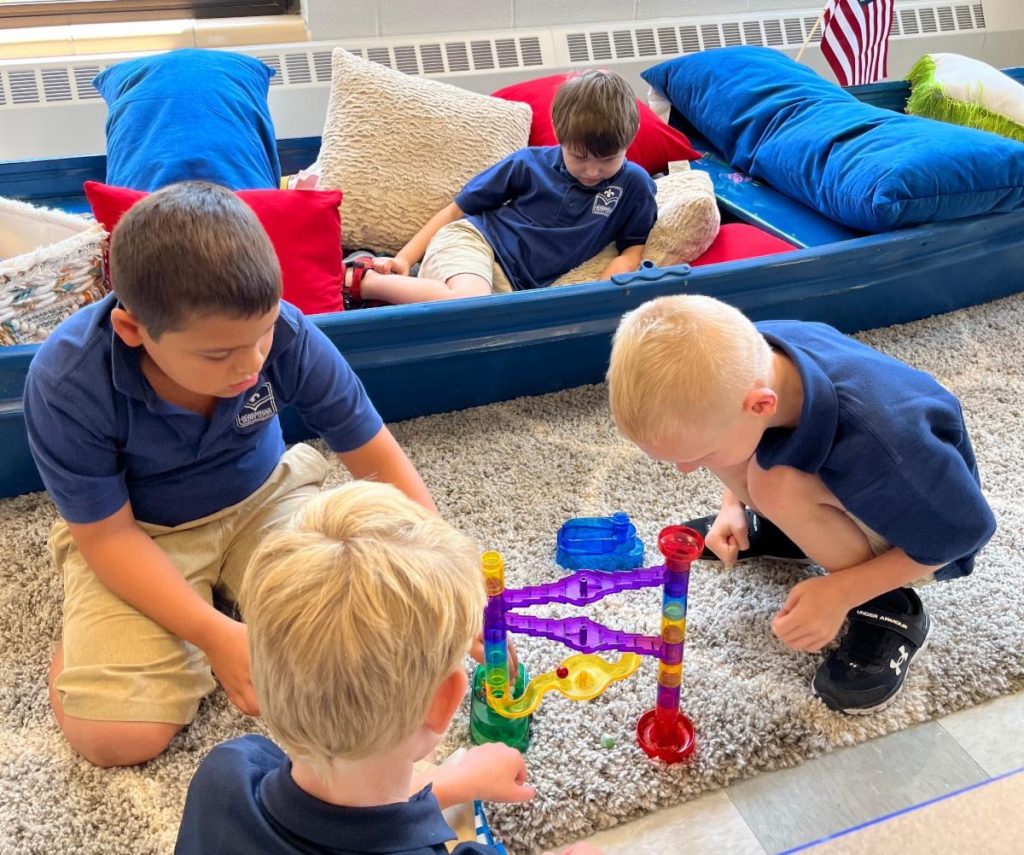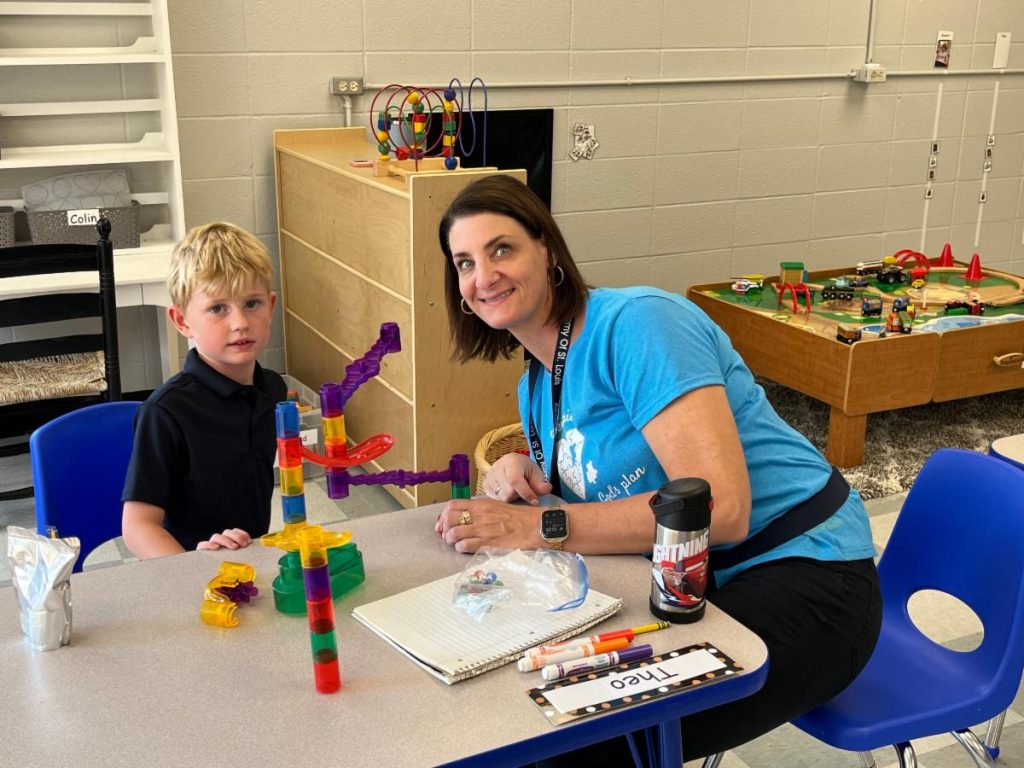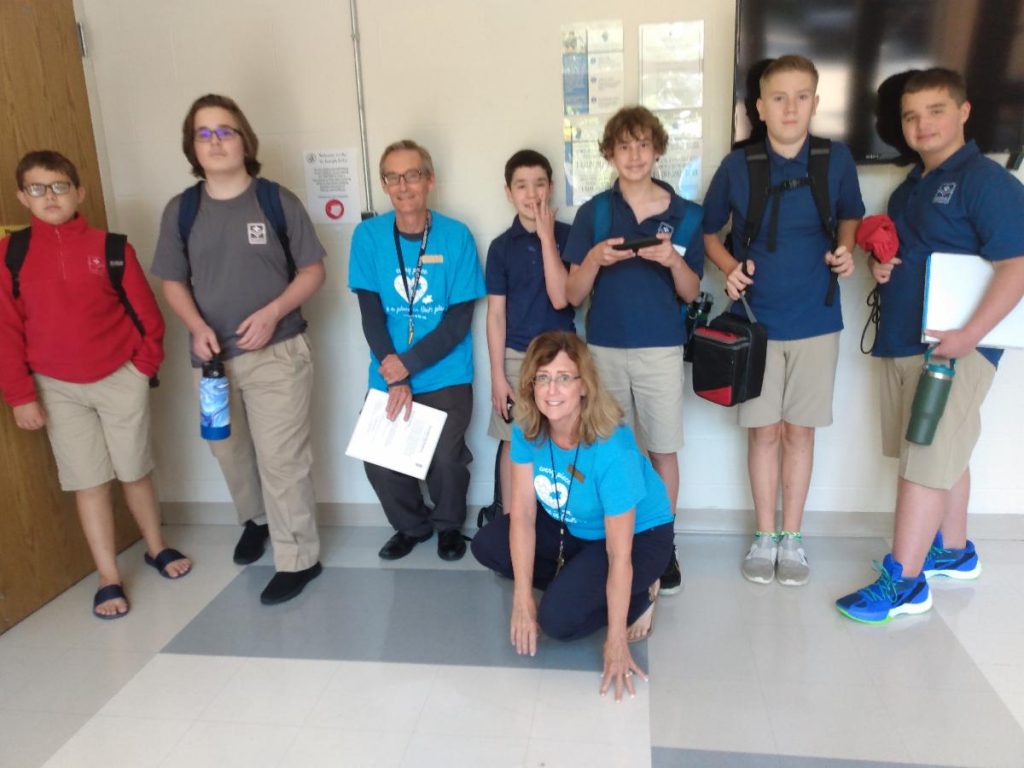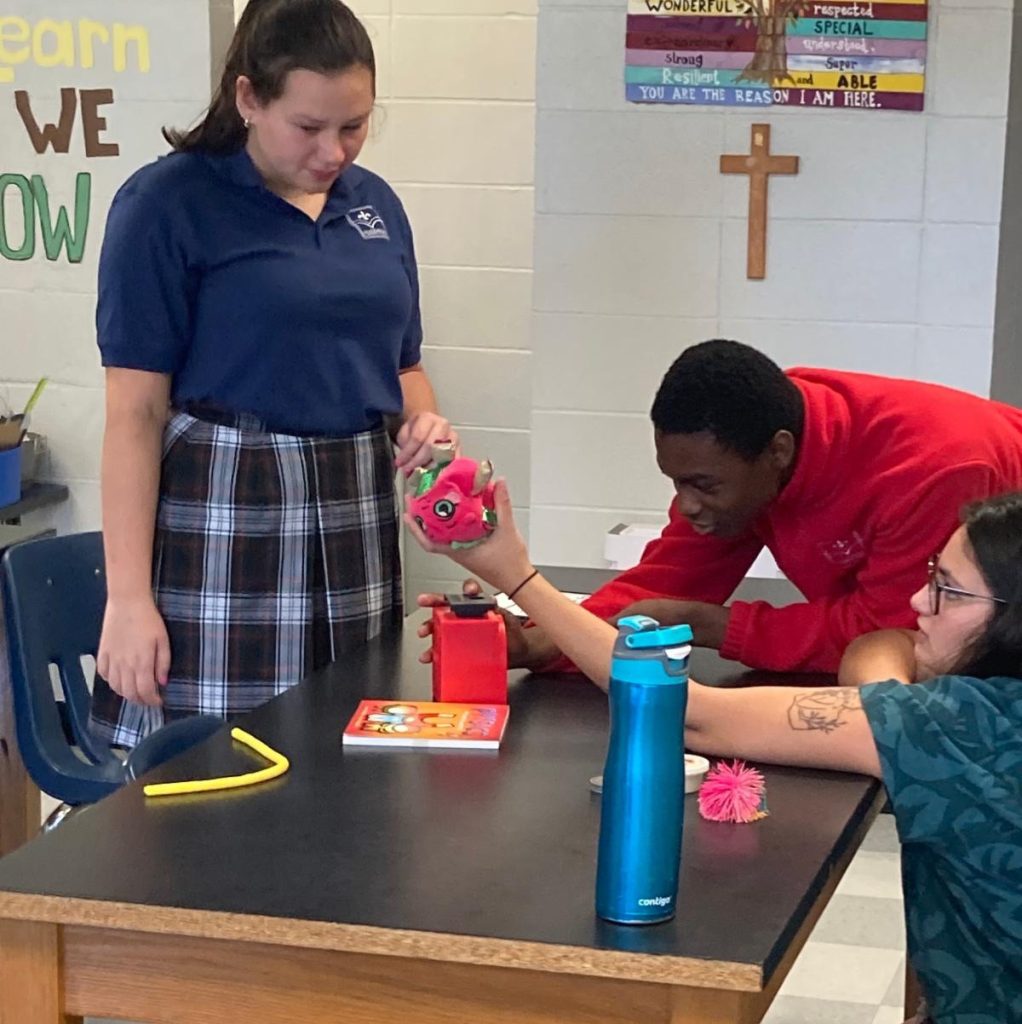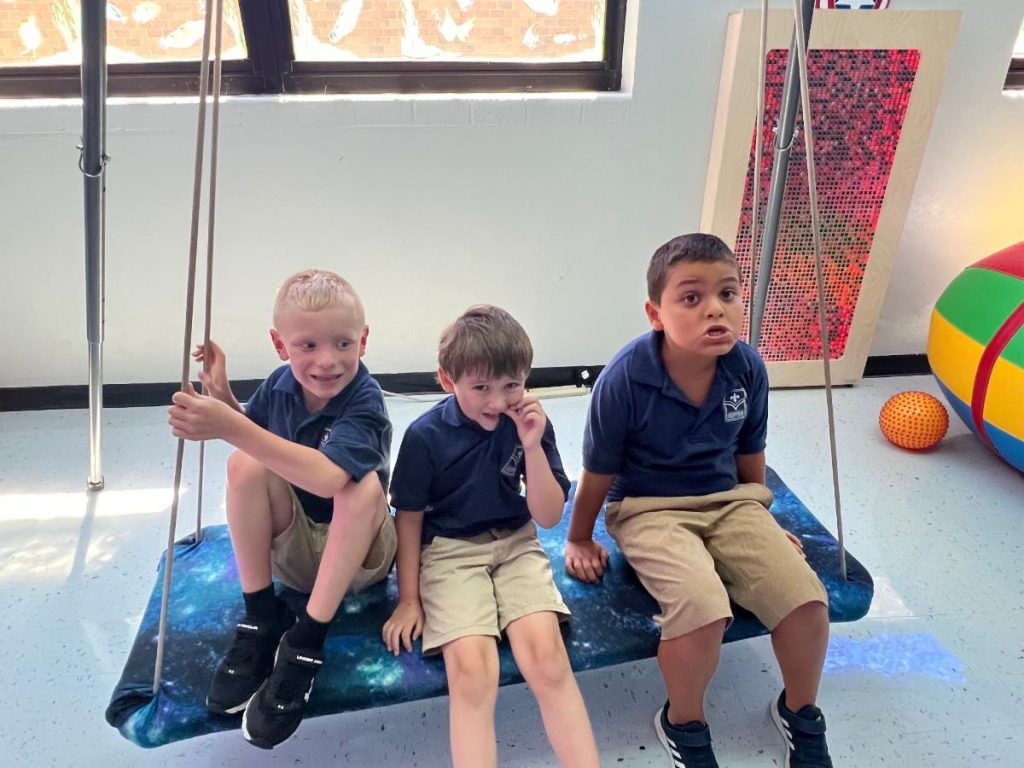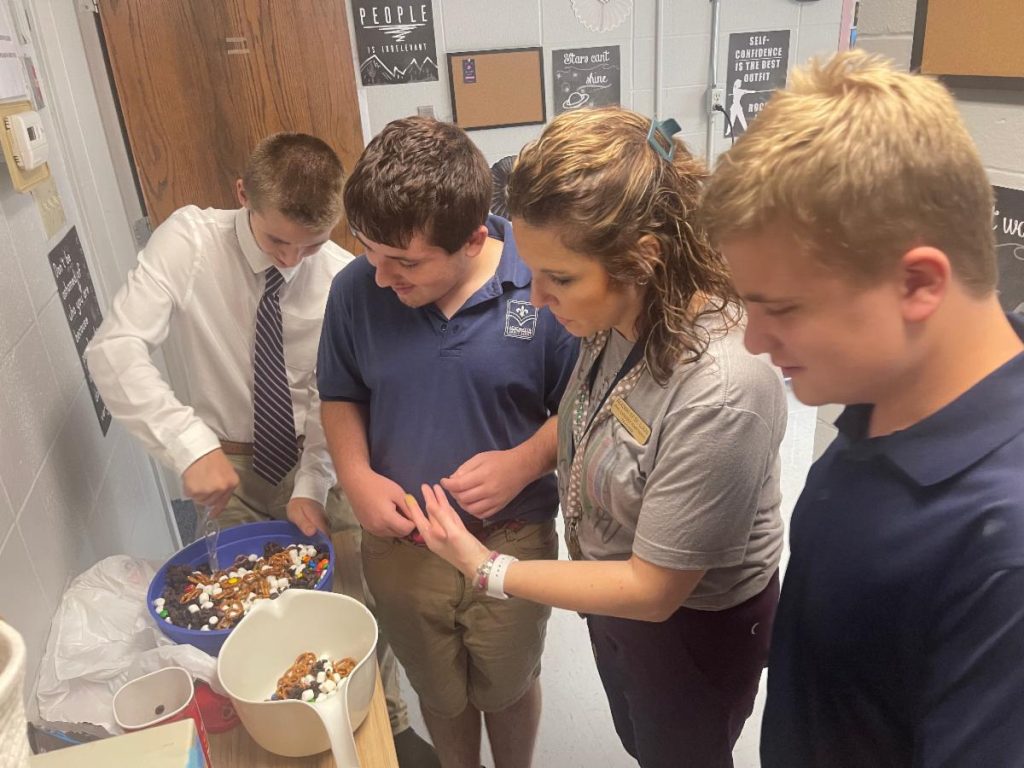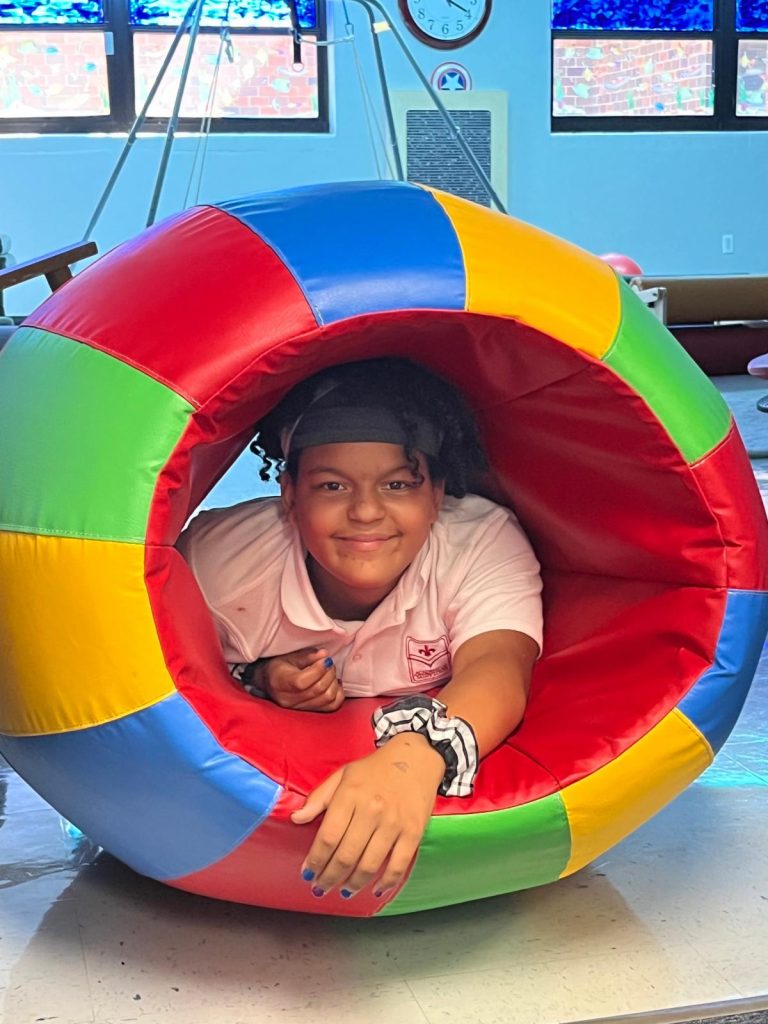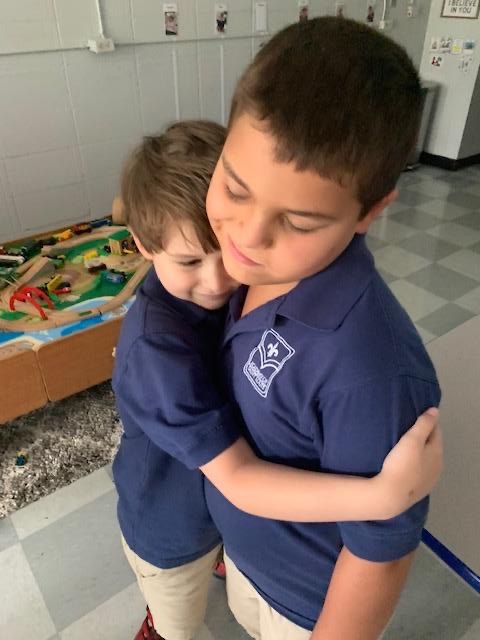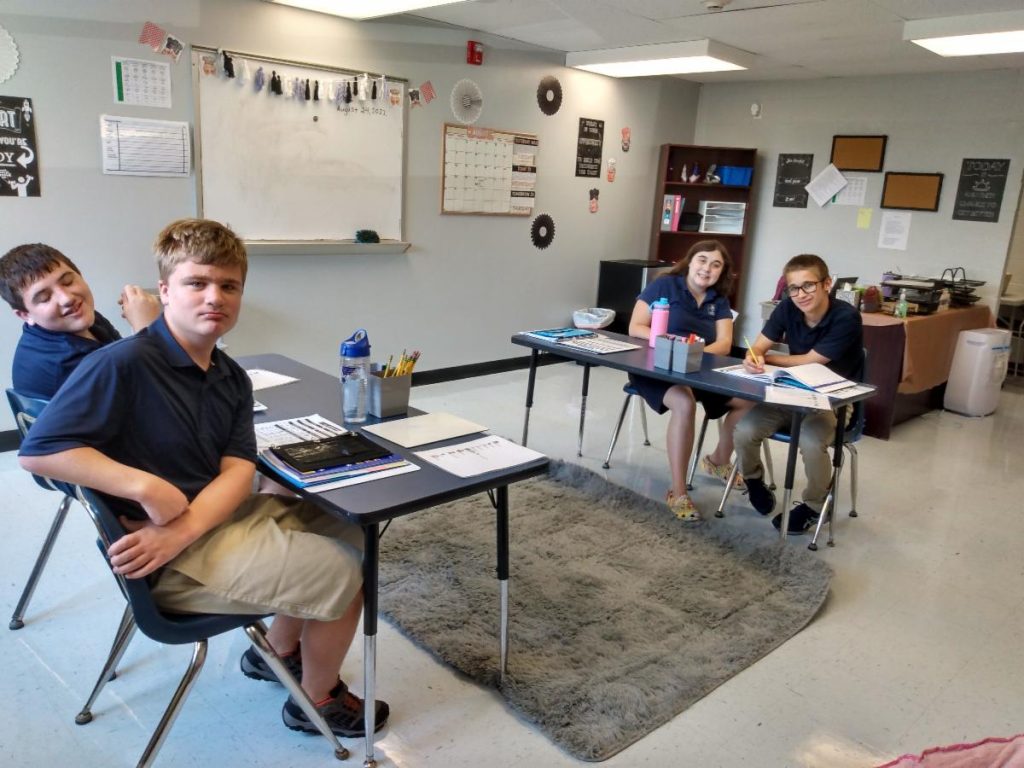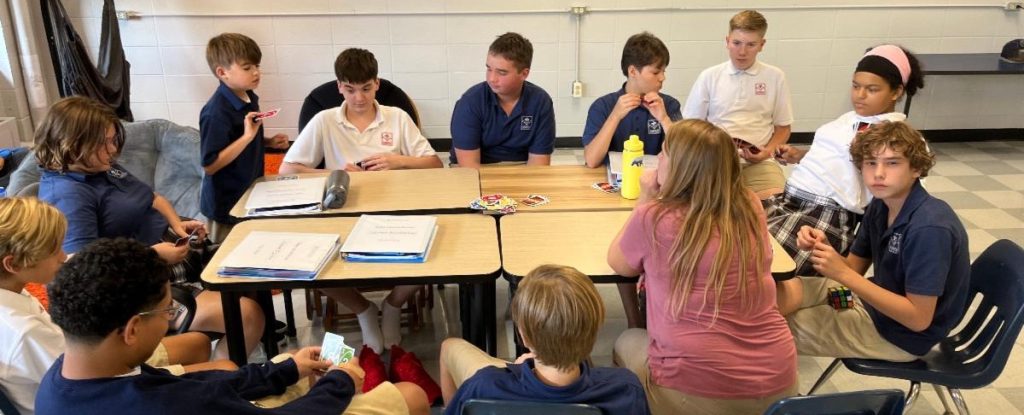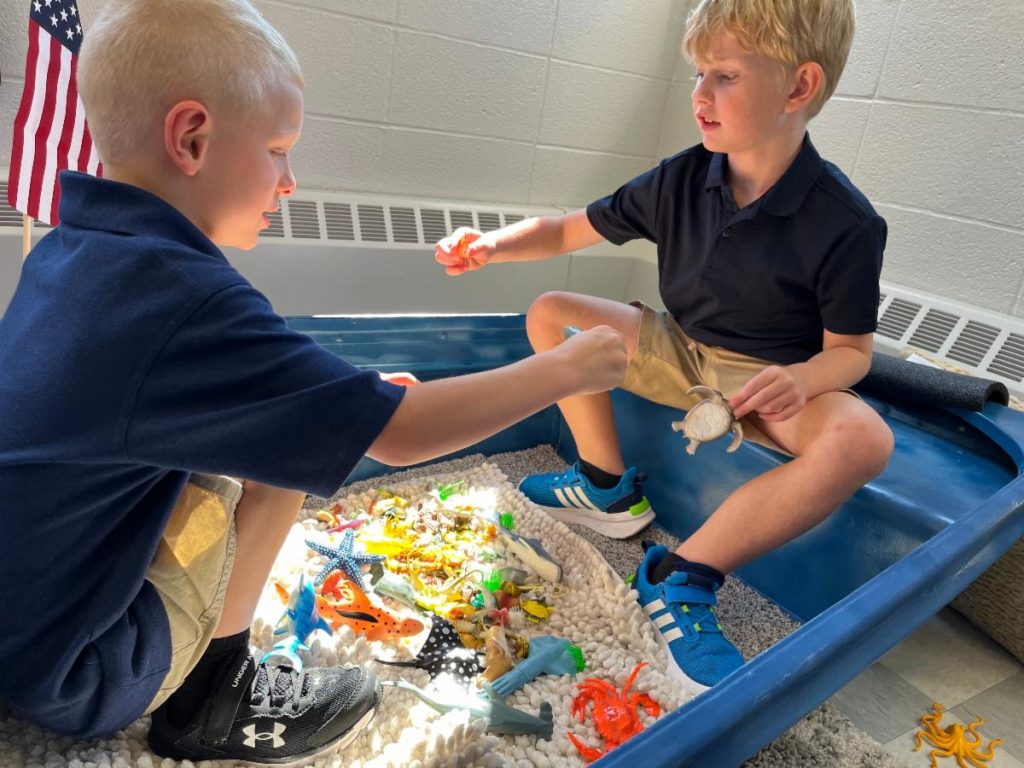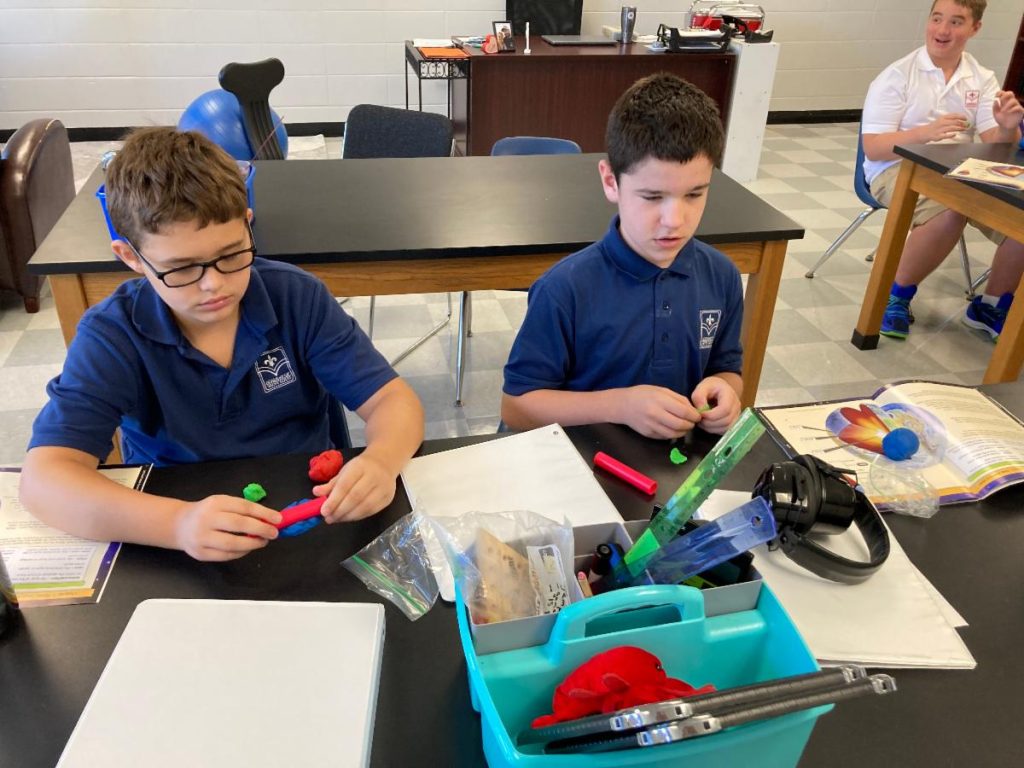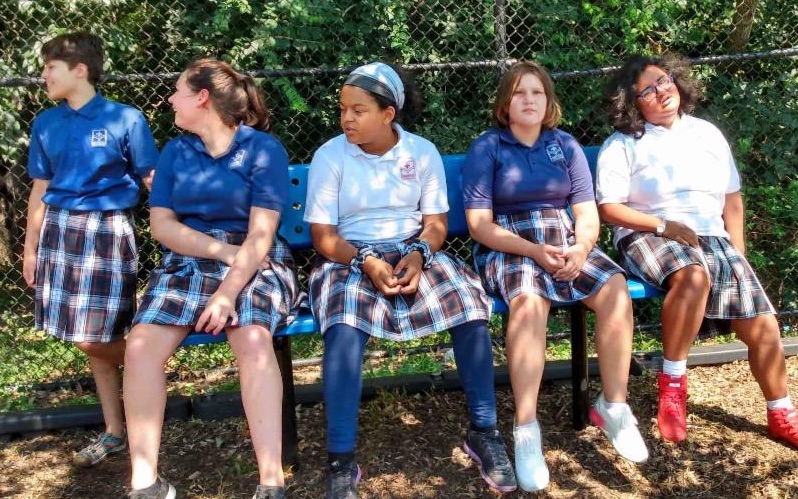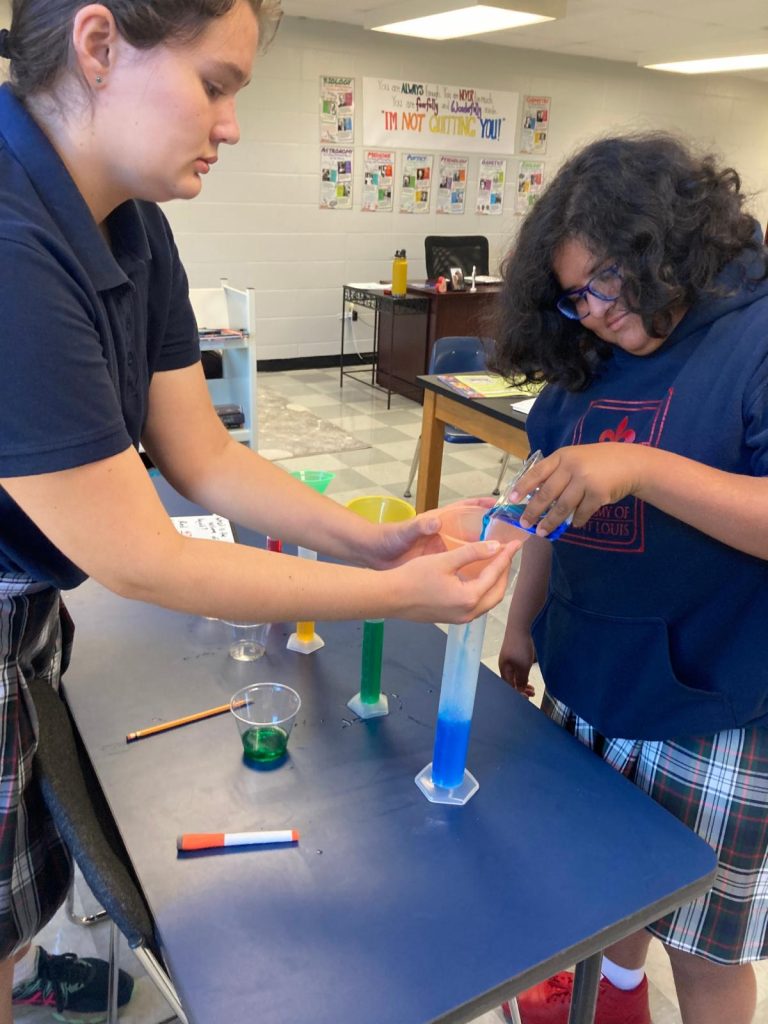 Academy of St. Louis
Welcomes
Archbishop Mitchell Rozanski
Last school year, our students invited St. Louis Archbishop Mitchell Rozanski to visit the Academy of St. Louis. With enthusiasm, the Archbishop visited the Academy on Tuesday, September 6th. Academy students and staff prepared a warm welcome for the Archbishop as he toured and met the students in their classrooms. After his tour, he spoke to them about the meaning of the Rosary in the Family Center, concluding his visit by blessing a Rosary for every student and staff member. What a gift to begin our school year with a visit from the leader of our Church in St. Louis.
Thank you Archbishop Rozanski for visiting the Academy of St. Louis!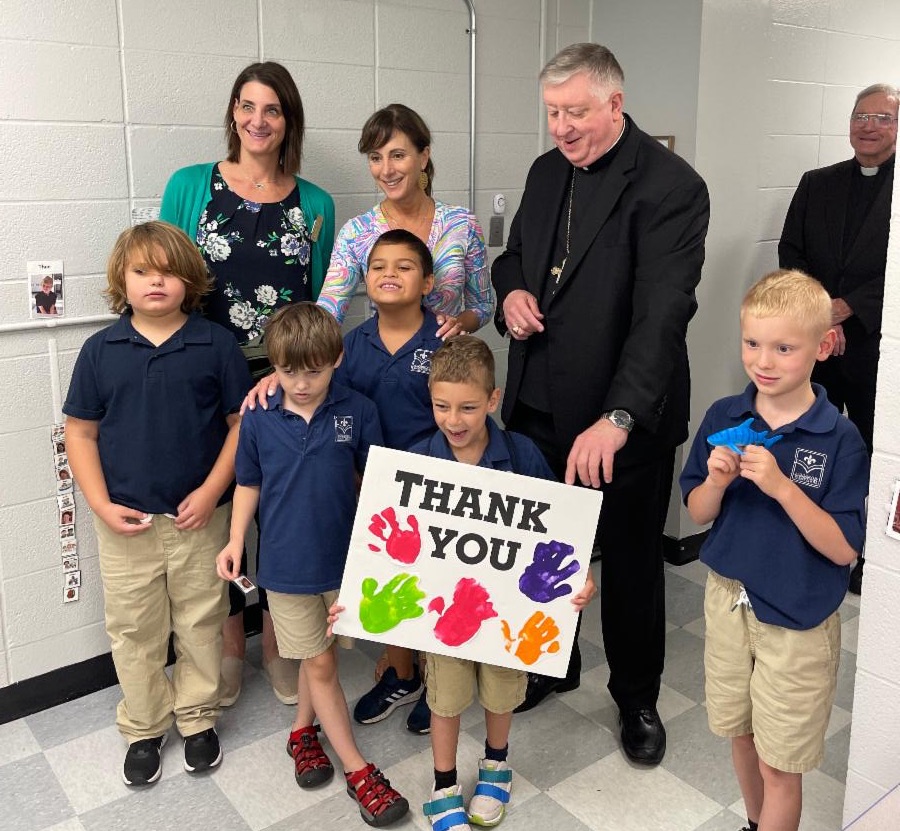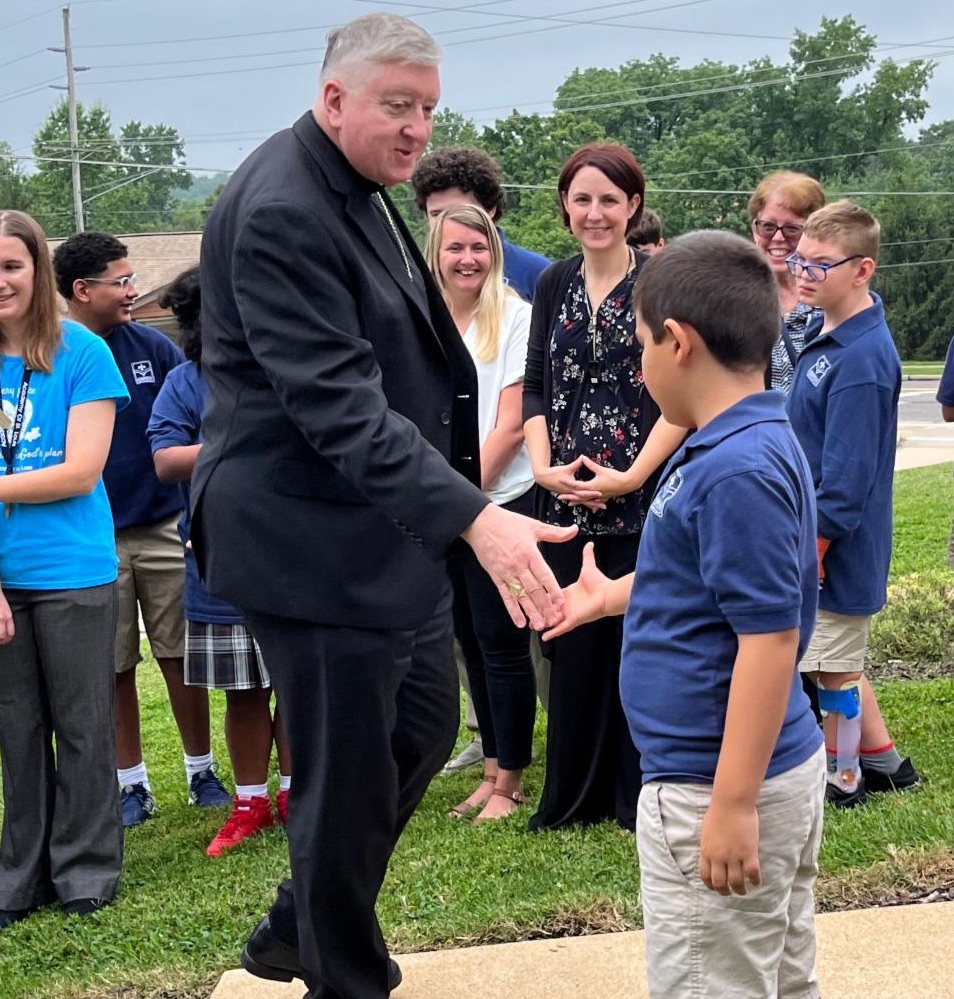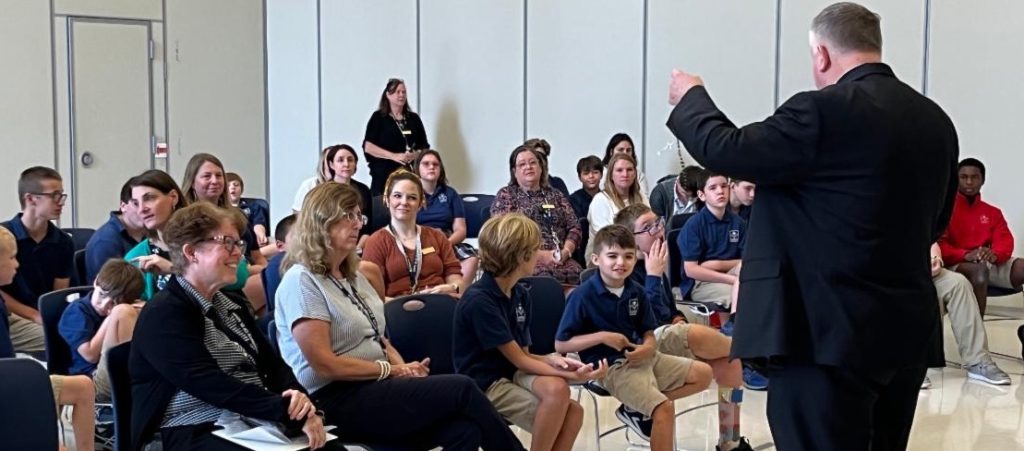 STARS
Supporting Teachers And Reaching Students
*******************************************************
(Academy of St. Louis Parent Association)
Ballwin Sno-Cone was the Academy's spot for family fun and yummy food. If you haven't stopped by for one of their famous sno-cones, smoothies, or ice cream treats, you are missing out on what is sure to become an Academy tradition! Our families were able to meet and get better acquainted.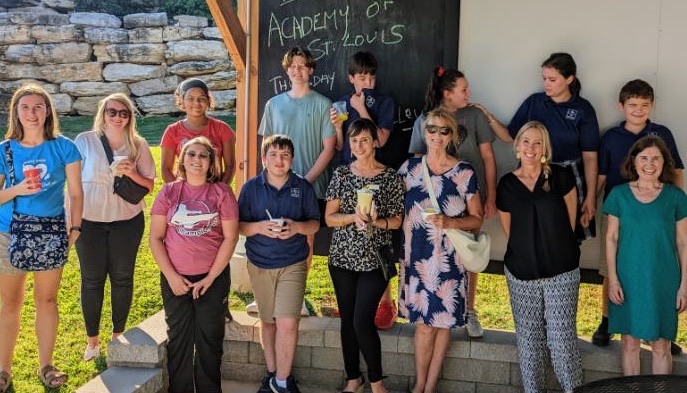 UPCOMING EVENTS
Tues, Oct 4th-

Pet Blessing

Fri., Oct. 7th-

Grandparent's Day,

Early Dismissal at 11:30 am

Sat., Oct. 8th-

SJM Sausage Supper

Oct. 24th-28th-

Parent/Teacher

Conferences

Oct 27th-

Picture Day

THIS MONTH IN SCIENCE CLASS WITH MRS. HODGE!
(Every month, we will highlight a subject and fill in our readers about the fantastic content our students are learning.)
This month, it is Science, with Mrs. Hodge!
This month in science class, students have been very busy! Our three middle school classes have been digging into Earth Science by exploring Wegener's theory on Continental Drift. We have learned all about plate tectonics and what happens when the Earth's crust moves from volcanic activity to seismic waves. We like to get our hands dirty and keep our minds active so we have already created 3D models of the earth's layers, built erupting volcanoes, and constructed earthquake-sustainable structures. We are just scratching the surface as geologists by identifying rocks and minerals using data collected on each of their properties.
The high school class is studying physical science this year and has acquired quite an appetite for learning all about the matter! We have observed the physical and chemical properties of matter by incorporating snacks with science. For example, we made individual pizzas to represent a heterogeneous mixture paired with a cold glass of kool-aid representing a homogeneous mixture. We've observed physical and chemical changes using dry ice, making oobleck, and even baking oatmeal cookies! As we transition into our unit on force and motion we have taken our hypotheses out of the lab and onto the blacktop. We used a compass, a stopwatch, and a course on scooters to calculate speed, velocity, and acceleration. We learned about net force along with balanced and unbalanced forces in a game of tug of war. We firmly believe in Newton's Laws of motion, " For every action, there is an equal and opposite reaction." The nice thing about science is that it's not about having all the answers, rather it's about having all the questions!