LEARNING DIFFERENTLY, TEACHING DIFFERENTLY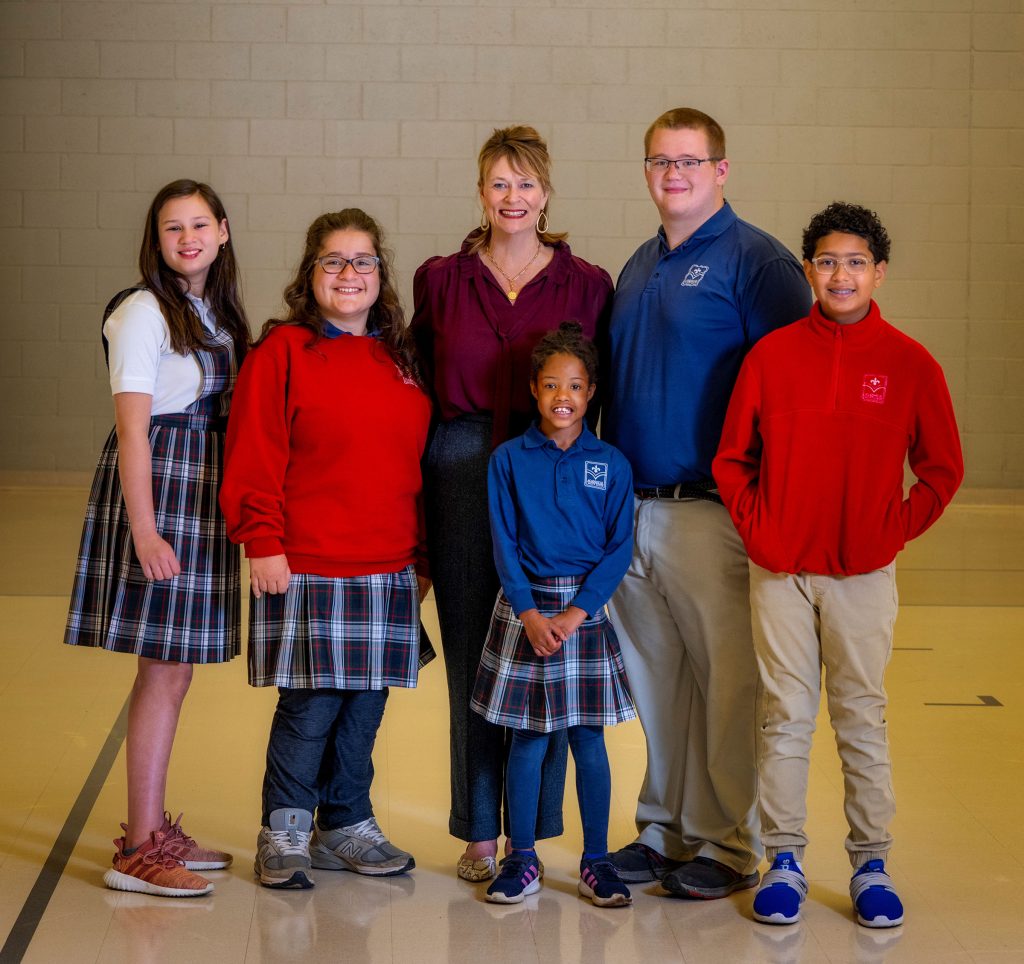 The Academy of St. Louis is a Catholic school assisting K-12th grade students with cognitive learning disabilities, specializing in students with Autism Spectrum Disorder and developmental delays.
Four of ten children have learning disabilities. With acceptance of the core child-his strengths and challenges – we take the time to find that special area where they are capable of learning and self-discovery. Each child is born with significant potential in life to succeed.
We'll help you find that potential!
Grades K-12
Experiential Learning
Transition Program
Average 3:1 Student to Teacher ratio
Speech and Language Therapy
Individual Academic Curriculum
Catholic Faith
Fully Accredited
Life Skills/Social Skills
Clubs – Running, Environmental, Speech and Debate
Reading Specialist
 Spacious Classrooms
About Us.
The Academy of St. Louis is a Catholic school assisting K-12th grade students with cognitive learning disabilities, specializing in students with Autism Spectrum Disorder and developmental delays. The Academy of St. Louis provides each student with a safe and nurturing environment, individualized and challenging curriculum, social integration skills and faith formation.  The Academy of St. Louis aids each student in reaching their highest potential providing them with the confidence and knowledge to succeed in life.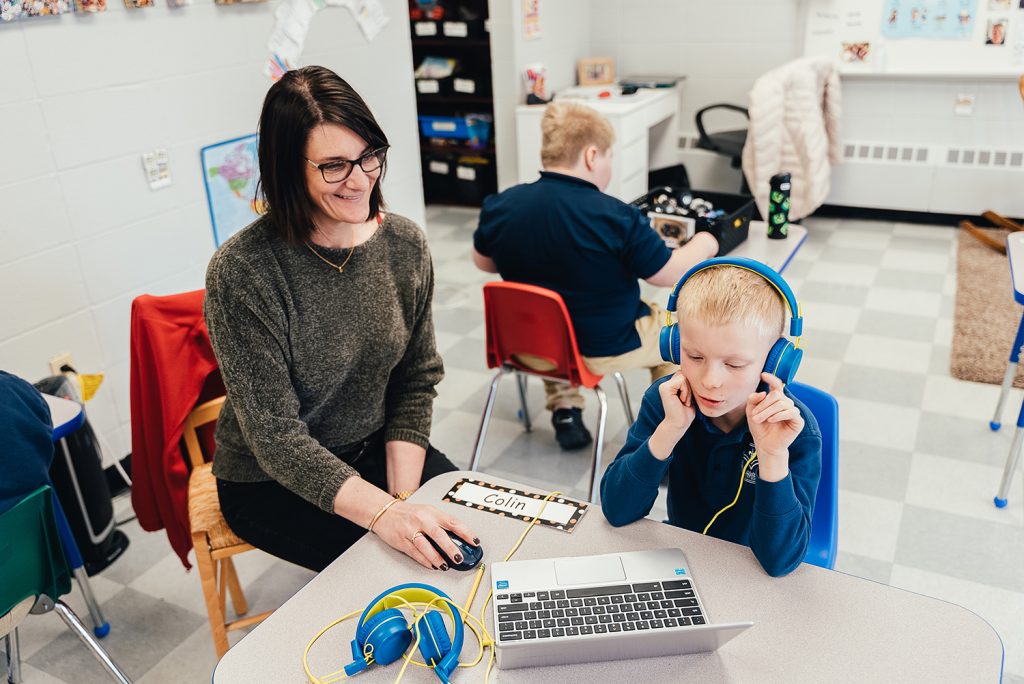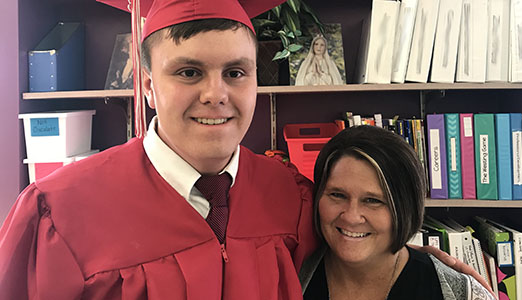 Our commitment to our students is to cultivate the growth of self-confidence and socialization while providing them with the academic foundation necessary to reach their full potential in life.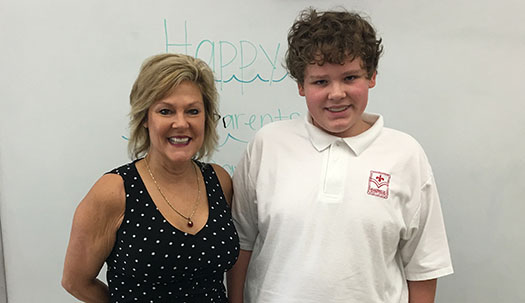 Our commitment to our parents is to help fulfill their hopes and secure the vision they have for their child's future; working directly with them to educate, enrich and prepare their child for adult life.
John had a lot of anxiety about going back to his home school (public school district) after spending time in Special School District, so we decided to start looking at what our private school options were. We toured a few with John. We decided on the Academy of St. Louis since John felt comfortable there during our tour. That's been almost 3 years ago now. Since then, the changes in John have been very positive. Some days I'm amazed at the stark contrast but I remind myself that this is how it should be for every child and how it should have been for John all along. He wants to go to school and loves being there. He's become a self-starter in the morning and is focused on academics and what he wants to do after high school. His faith is strong and his confidence in himself is high. We get compliments regularly on how polite, well mannered, and good-natured John is towards others. It's an outcome we didn't dare dream of before, but because of Academy of St. Louis, it's a reality. We're looking forward to John's bright and happy future.

Robin Huhmann Parent

We searched and searched for the right high school for my son Ryan. The public schools did not address his special needs. He was just overlooked. The private schools didn't understand his challenges. The special needs schools didn't know how to teach him. After searching and failing to find a good high school to fit his needs, a friend recommended the Academy. After meeting with Terri O'Daniel and learning about the school, through many tears telling her of our journey and disappointments, she assured me that the academy was a perfect fit for him. Not only to address his learning needs, but also his social needs. With the understanding and guidance that he needed to succeed. The Academy has been such a blessing in our lives. My son has told me many times… "This is a great school"…"This is where I belong"…"Thank you for finding this perfect school for me". This melted my heart!I am sincerely thankful that God led us to the Academy of St. Louis and all of the people that have enriched our lives.

Mary Brawley Parent

By the end of preschool, they had diagnosed Blake as having a developmental delay and by the time he entered 1st grade he was diagnosed with autism & a severe anxiety disorder. I remember talking with Mrs. Walczyk and she told me all about the Academy. They had educated, experienced, well-trained staff with very small classes & teacher ratios. She gave us the grand tour and Blake was excited about how nice everyone was. This was truly a dream come true! The staff and teachers here at the Academy are real and caring mentors for our kids. They get them on a level you couldn't even imagine. They helped Blake ease into the new school. Blake is in his second year now, and is like a different kid. He smiles for a camera, he has self-confidence, he loves school, and he has several best friends. What more can a parent ask for? I will forever be grateful for every teacher and mentor here.

Julia Roberson Parent

I have been totally impressed with the teachers and administrators at the Academy of St. Louis. Such dedication and interest in the children. After just being enrolled for a few weeks (one week was spring break), Peter seems more confident and happy. He called to thank me for the Hunger Games Basket that we purchased at the auction. I said " Oh good Peter, are you happy?" and he answered "I am really happy".

Susan Fitzgibbon Grandmother

"We actually physically visited 8 schools and… every other school we had gone to at the time seemed very chaotic. When we walked in here everything was calm and the students were very well mannered and behaved."

Robert Cromer Parent
Find the Best Autism Schools in St. Louis County
Children with autism require particular care and attention when it comes to their education, as the traditional classroom setting may not be conducive to their learning. The Academy of St. Louis is a private, Catholic special school for students with autism in St. Louis, MO offering special education for students with autism for K-12th . Our vast experience with autism in children provides you with peace of mind that your child's developmental needs are being met.
Safe and Effective Learning in Schools for Autistic Children
The Academy of St. Louis is a private, Catholic school for students with Autism, learning disabilities and developmental delays. Our personalized approach to learning aids each student in creating successful outcomes regardless of their challenges. Each class is taught by qualified, special education teachers who promote compassion and understanding so that your child feels supported and valued each and every day.
Are You Looking for Special Needs Schools in St. Louis, MO?
As a school for students with autism, our mission is to deliver hope and opportunities for students with learning challenges. The Academy of St. Louis is a fully accredited school serving students with Asperger Syndrome, learning disabilities and developmental delays. Our curriculum is designed to maximize the retention of information and to properly prepare students for post-secondary studies, trade school or employment. Our educators specialize in working with students on the autism spectrum and other learning challenges. Individual programs including academic, social and life skills are provided for each student. Our team of experts works diligently with each student and their parents to design a transition plan for after high school graduation.
Set Your Child Up for Success
Provide your child with the best start in life by enrolling them at the Academy of St. Louis. To find out more about our ADMISSIONS, CURRICULUM, and community Events, call us today at (636) 534-5099.
Newsletters
We'd love to keep you updated. Sign up for the Academy of St. Louis newsletter to stay up to date with all our events and more.