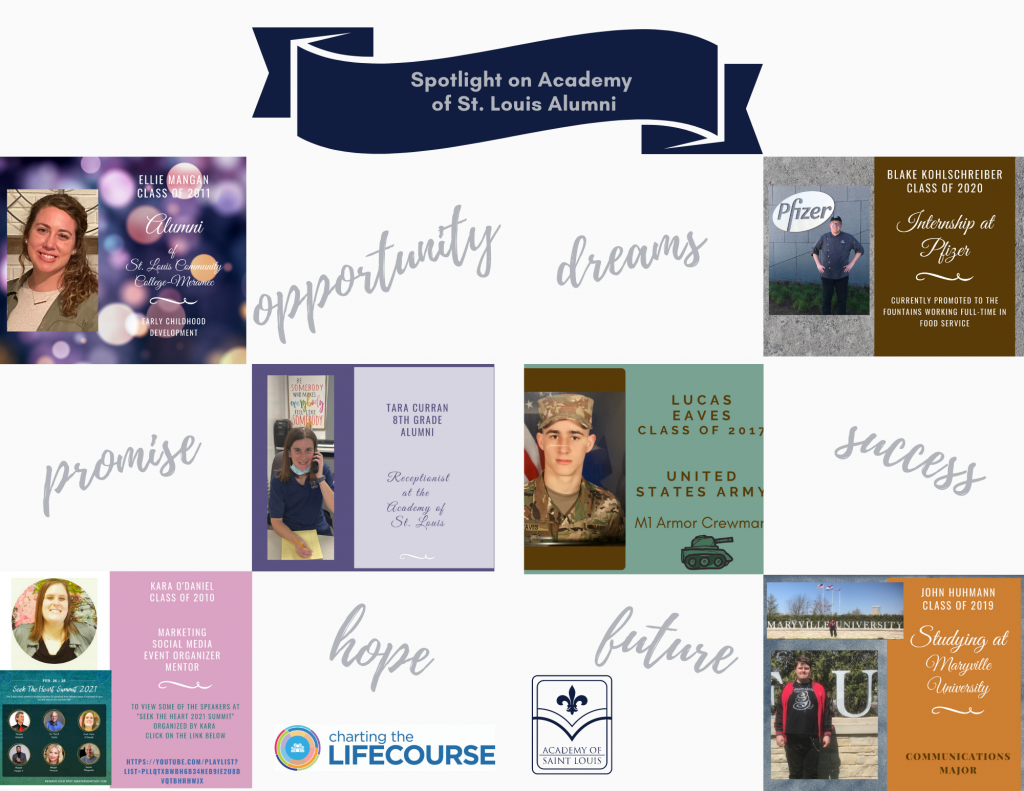 Spotlight on Academy of St. Louis Transition Program
The number one fear of parents of children with learning differences is "What will my child do after high school?" Statistically, 80% of young adults with learning disorders are unemployed for most of their adult lives. This is an alarming statistic. At the Academy of St. Louis, we are changing that paradigm with our unique transition program. Our transition team will help each student identify their goals and give them the tools, skills, and confidence they need to attain their goal.
The Academy of St. Louis provides a personalized and challenging academic curriculum, helping our students successfully transition from the Academy of St. Louis either by continuing their education at the post-secondary level, a trade school, or gaining employment. Our team has partnered with the University of Missouri, KC to educate our staff using their framework to help organize the student's ideas, vision, and goals, as well as problem-solving to help them reach their potential.
Helping each student reach their maximum potential and life goal is our number one priority. Executive Director, Mrs. Terri O'Daniel believes, "This is the true measure of our success; providing each student with the necessary tools to succeed in life."
Our Approach
The Academy of St. Louis has partnered with the University of Missouri Kansas City – Institute for Human Development and Lifecourse Nexus to use their framework to help students and their families develop a vision for a good life, think about what they need to know and do, identify how to find or develop support and discover what it takes to live the life they want to live. Together we believe that all people have the right to live, love, work, play and pursue their own life aspirations. This is the cornerstone of our program.