Weekly Memo
April 25 - April 29, 2022
IMPORTANT UPCOMING DATES
May 2nd-6: Staff Appreciation Week
Tues., May 3 - Speech & Debate 2:45 pm
Wed., May 4 - Room 1 Field Trip to the Zoo
Wed., May 4 - Stop & Relax Club 2:45 pm
Wed., May 4-

Auction Follow Up Meeting
6:30 School Office
Thur., May 5 - Running Club 2:45 pm
Fri., May 6 - May Crowing/Mother's Luncheon
Fri., May 6 - Early Dismissal 11:30 pm
Wed. May 11 - High School Field Trip
Thur., May 12 - Dr. Jennifer Boain Presentation
Academy of St. Louis Prom
All middle and high school classes participated in a presentation about the Academy of St. Louis Prom to be held on May 14 from 7 pm to 10 pm. Mrs. Morales discussed the purpose of the dance, what happens at the dance, and the social skills that come along with an end-of-the-year dance. Some of the kids are very excited to go while others are hesitant. It is a great opportunity for a new experience for all of our middle and high school students, so we encourage all of the students to check it out!
A SHOUT OUT to St. Louis University Speech, Language, and Hearing Department!
We have been so fortunate to partner with the SLU Speech and Language program under the guidance of Angela R. Adrian, MA, CCC-SLP, and Julie Hoffman, MA, CCC-SLP. These fine therapists have worked diligently throughout the year with their graduate students to provide individual and small group speech and language services for our students. We see the impact this program has positively made on not only the students but also the staff that whom they share ideas. Our kids have really enjoyed this program and look forward to their time each week. A flyer went home to inform you of a summer speech and language program that is available through SLU. Please send up prayers of thanks to all of these individuals!
PRIMUS INTER PARES
Each week a student will be chosen to be interviewed by a fellow student so we can get to know each other better. The Latin "Primus Inter Pares" was chosen because it was the language of the Roman Empire where Jesus was born. In English, "Primus Inter Pares" means first among equals.
JJ CLEVER
JJ Clever is 14 years old and in the 8th grade. He has three brothers: 21, 19, and 8, and four sisters: 17, 12, 5, and 3. His family has a service dog, Atlas, for one of his brothers. Nearly everyone shares a room and everyone has a different personality. Every summer the Clever family goes on a trip and stays in a vacation house. His favorite color is black and his favorite book is "My Side of the Mountain." JJ likes school because he gets to do things he likes to do. His favorite game in the gym is "Sharks and Minnows'' and he loves the Running Club (he is very fast). He likes music, Scouts, creative ideas, and inventions, and is happiest in the summer. If he could only take one thing with him to a deserted island, he would take a yacht. He is planning for high school and wants to be a firefighter when he grows up.
Interviewed by Kat Sasser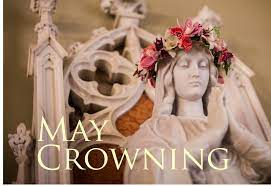 Our May Crowning Ceremony & Mother's Day Brunch is Friday, May 6th.
Mothers and Grandmothers are invited to our school for this special day.
The event starts with our guests meeting their student in the cafeteria at 10:30 am, the May Crowning Ceremony will begin, and after the ceremony, we will have lunch.
Our dismissal follows the meal at 11:30 am.
Please R.S.V.P. to Colleen Cantareira, either by email: colleen@acadstl.org or call 636-534-5099, by Tuesday, May 2nd.
Please have your student bring in a flower for the Blessed Mother for the May Crowning.
Congratulations to our class for their awesome performance Saturday night!!! This week we started talking about plants, flowers, and what is needed for them to grow. We observed the lima beans every day. We checked them to make sure they have water, sun, and air. Don't forget about our field trip to the zoo next Wednesday!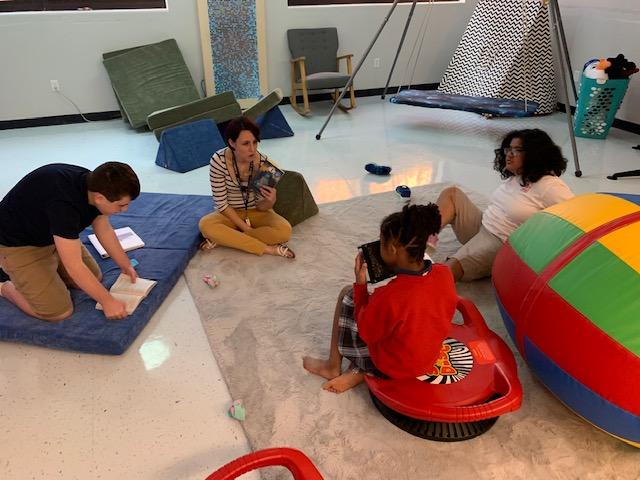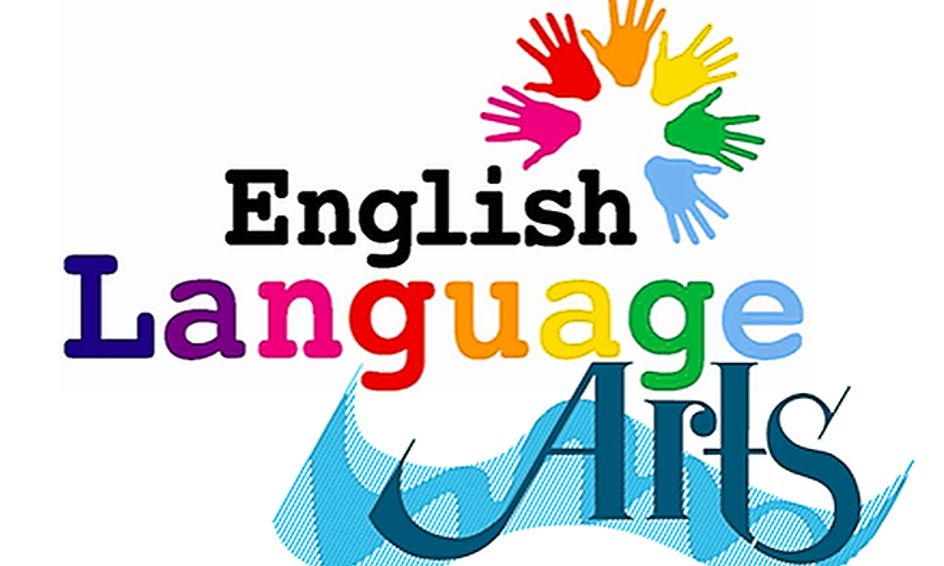 Middle School 1
We continued to analyze the pros and cons of immortality through the lenses of our characters in "Tuck Everlasting." We also focused on how the author continues to use symbolism and foreshadowing throughout each of the chapters.
Middle School 2
We continued to analyze the pros and cons of immortality through the lenses of our characters in "Tuck Everlasting." We also focused on how the author continues to use symbolism and foreshadowing throughout each of the chapters. Students also learned how to take part in a question to restate their answers when giving written responses.
High School
This week we wrapped up our Shakespeare unit with a little bit of research on William Shakespeare himself in honor of his birthday, April 26th! We also wrote our very own sonnets using man's best friend for inspiration! The students had to write three full stanzas and one-half stanzas following the ABAB format we studied at the beginning of the unit. Check out the creative minds at work with an example from one of our very own!
A Sonnet: By Jake Delhougne
At the dinner table, the dogs dined.
With patience came a feline.
The wrong orders he brought for he was blind.
They didn't care it tasted divine.
Slurping down the food the dogs were in heaven.
Making a mess for they were careless.
How many more could I eat? Perhaps eleven?
Then came the cat and he was hairless!
The dogs asked with a humorous tone,
"what happened, good sir, were you attacked by your groomer?"
The cat looked down and turned to stone!
"Where is my fur? Where is the humor?!?!"
"Take the bill and leave me alone!" the cat demanded with a serious expression.
The dogs were apologetic and snatched the bill "sorry sir for the petty transgression".
________________
Thank you to all the parents who remembered to SIGN OFF on their child's READING LOG each night.
Jake and Sam brought their dogs in for a visit to tour the school!
We continued working on Chapter 9, studying interest groups and political parties this week. The students completed their Chapter Key terms and researched articles from two different teen organizations with opposing political views. Ask your student what they know about NTAR and/or the YDA.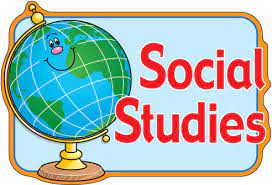 MRS. ROETHLISBERGER
Middle School 1
We concluded the lessons on the Civil War and the Reconstruction Era. They began research on inventions and inventors in America from 1850 - 1900. Next week they will construct a picture collage of those inventions. This should be a lot of fun! We also visited the Civil War Museum this week.
MRS. JACQUIN
Middle School 2
This week was our trip to Silver Dollar City!
We experienced the Street Festival. We met many different types of performers and entertainers; speed painting, juggling, brass bands, and tight rope walkers. All the students in Middle School 2 also rode a roller coaster! In the evening, Mr. Satory grilled for everyone and we made s'mores. A huge thank you to Mr. Buchanan, Mr. Satory, Mr. Delhougne, Mr. Notestine, and Mrs. Ellison for coming along. This trip would not have been possible without them!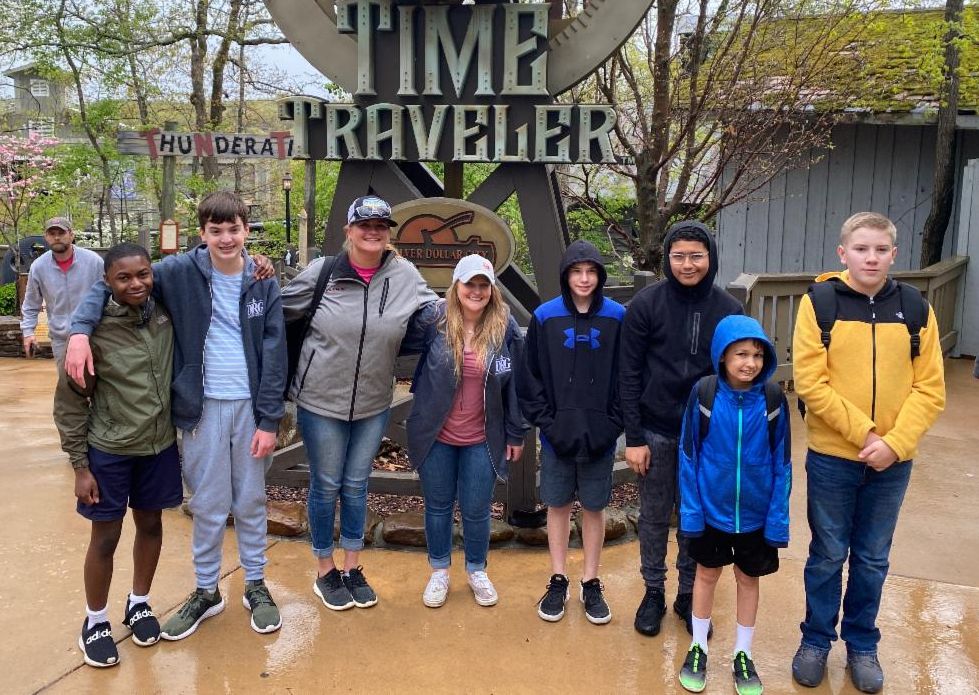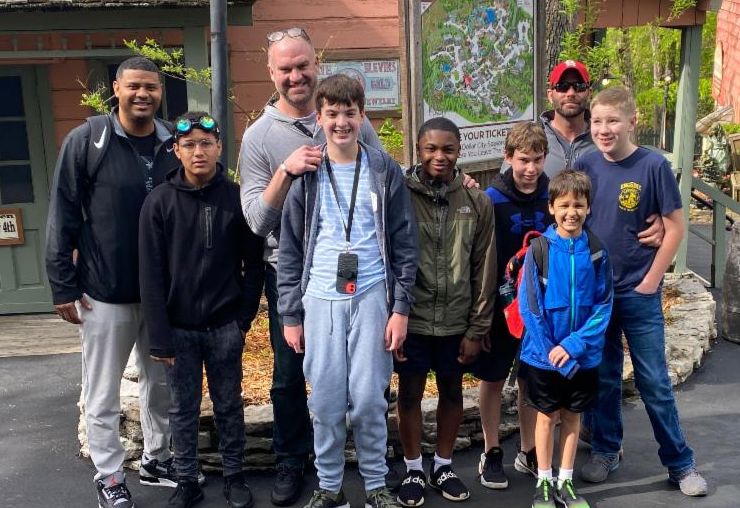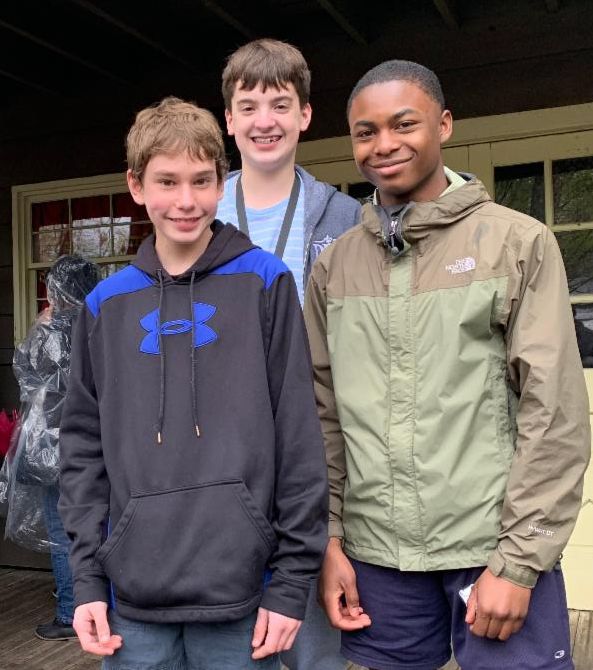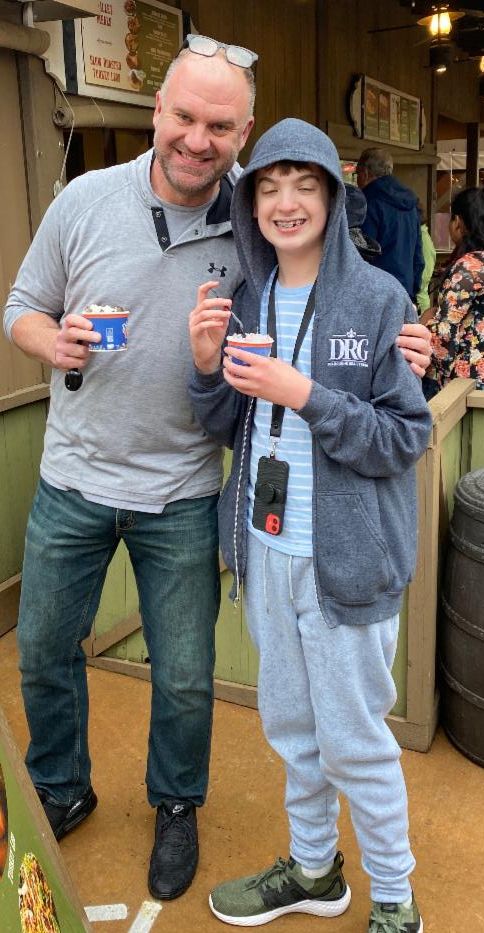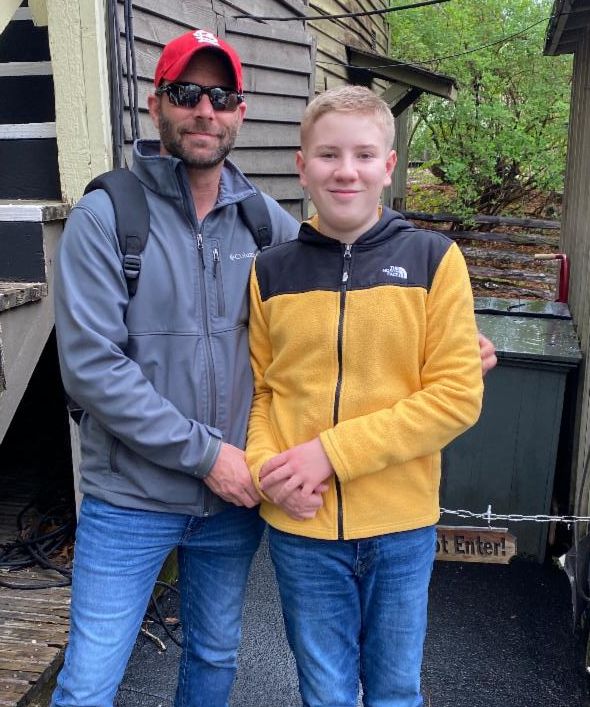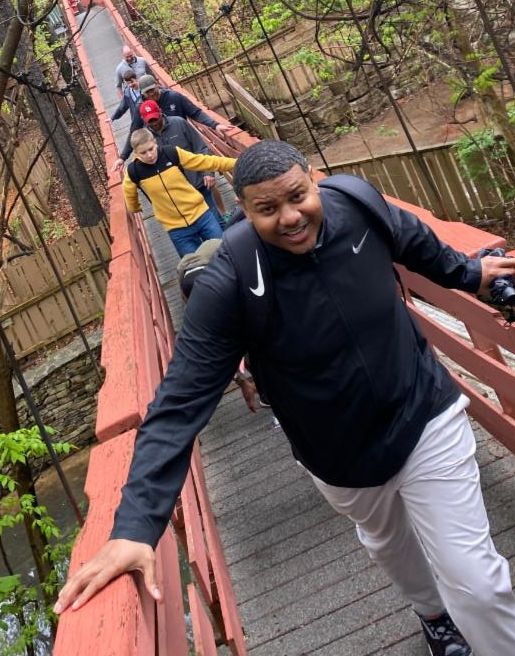 The elementary students are continuing to work on building and writing simple sentences. The sentences consist of a subject (who?), verb (does what?), and a prepositional phrase (where or when?) They are showing improvement in this process.
The middle school students are working on summarizing a source. We have worked on brainstorming and the outlining portion of the writing process for this composition. The students also verbally drafted their compositions and we will begin writing the drafts next week.
The high school spent time drafting and editing the students' graduation speeches last week. The focus was on adding details to their drafts and editing writing mechanics. The speeches are really good, and the students seem excited to share them with everyone at graduation!

Middle School 1 & 2
They have continued studying and researching fossils and learning characteristics of various dinosaurs. Both classes began researching their biomes for their individual biome project. This project will be due May 12. Any material students want to bring from home for their projects is encouraged for next week. Each student may chose their biome and the project they wish to complete.
Shoe boxes, small toy animals, plants, and any other small items that may be used in dioramas or on posters would be helpful. Projects will be worked on in class on certain days and can be worked on at home as well.
High School
This week the class learned about the male and female reproductive systems which included lessons on the reproductive organs, pregnancy, fertilization, and birth. We did a Chapter review on Thursday which was very helpful for the students. On Monday, they will be completing a study guide, covering sexual and asexual reproduction and the reproductive systems. Tuesday there will be a test.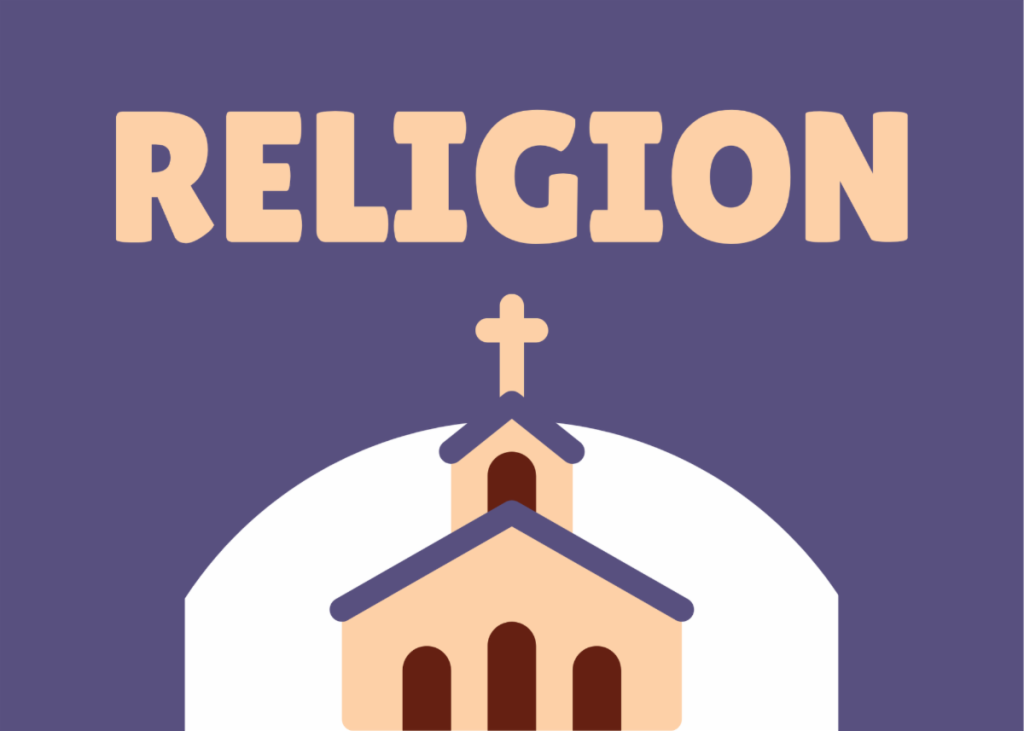 Elementary
We've been learning all about prayer this week. We know that prayer is a conversation with God. We can talk to God about 4 things: Thanksgiving, Praise, Help, and Forgiveness. The students created a sweet, little, personal prayer book that they can hold in their hands.
Middle School 1 & 2
We started a new unit this week. We are learning about the three Theological Virtues and the four Cardinal Virtues.
They evaluated how well they are progressing in those virtues in their life. We are identifying ways that can help them grow in those areas.
High School
We are studying what Authentic Femininity means. How each woman is a daughter, sister, bride, and mother of both their earthly family but also to God and the heavenly family. We talked about which Disney movies we found interesting and why. There is a good reason why girls love Disney Princesses. Deep down we know that each of us is the true daughter of the true King - God!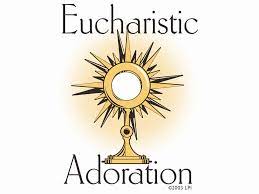 Each Tuesday during lunch, a different class spends 10 minutes in the Adoration Chapel where they can sit quietly and talk with God. After Adoration, we head down to Culver's for a quick lunch. This coming week will be Elementary.
STOP & RELAX
A group of seven joined us for a 45-minute session of guided relaxation with Mrs. Siebert and Mrs. Morales. We used squish balls to help experience the differences between TENSE and RELAX. The time went by so quickly and the kids are already asking if this will be a club next year!
Michael, Teddy, Gary, and John Paul learned about graduation speeches. They talked about how teenagers on the autism spectrum can succeed at public speaking, no matter how hard it is. Out in the sunny spring courtyard, they took turns reading a speech written by a senior at a local school. Acting like a 17-year-old boy was a stretch, but they made a valiant effort to play the part. Michael in particular enjoyed the teen humor and gave a good example to the others in getting the audience involved in the conclusion. Next Tuesday, we will return to two weeks of debating.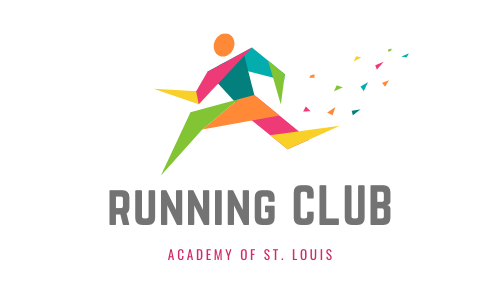 The rain this week managed to pause our running club. It was a small group that enabled us to get creative around the track. Students each picked motor movements (skipping, galloping, walking backward, etc.) in 15-second intervals while we took a second lap. We also had time to play red light/green light. A shout out to Corban for going twice around the track and participating in the motor movement choice! Lil pushed through a sensitive foot and Allison had a great attitude and effort. John Paul and Owen buddied up and Owen made their pair run! Colin practiced good sportsmanship and Teddy took a single-timed, no-stop lap in the end!
No Environmental Club this week. It will resume next week.
Girls Club
No Girls Club this week due to Mrs. Hayden being out on Thursday. It will resume next week.
In art this week, we began preparing for our May Crowning. We made a "special something" for our Moms and Grandmothers. We are looking forward to this event next week.
PE CLASS
This week students went out to the field (or the gym, if it was raining) and played an organized student choice game after the usual warm-ups.
Every Friday, in your child's backpack, you should be receiving the "Friday Folder." This folder contains work from your student for the week as well as communication from the Academy. Please check over the weekend and sign and
Return on Monday.
2022 ACADEMY OF ST. LOUIS AUCTION
THANK YOU FOR ALL YOUR SUPPORT!