Annual Dinner Auction
An Evening of Hope and Promise
WE ARE BLESSED BY YOUR GENEROSITY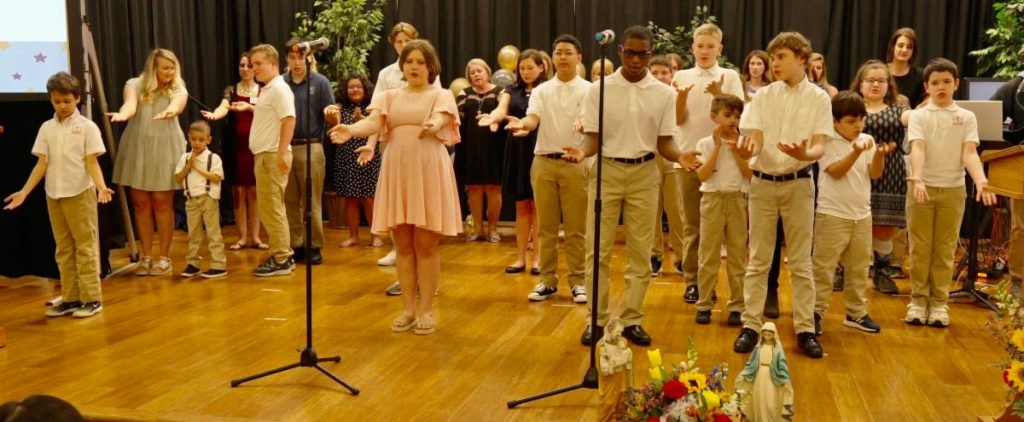 You did it Academy parents and volunteers. $210,000 was raised for our school and students! Without a doubt, Saturday night's auction was
THE BEST EVER!
Yes, we raised more money than ever, but just as important, the excitement, love, and support our students felt from our guests encouraged and confirmed that their determination and bravery helped them overcome their stage fright giving them a renewed sense of self-confidence!
THANKS FOR MAKING OUR AUCTION TRULY
"AN EVENING OF HOPE AND PROMISE!"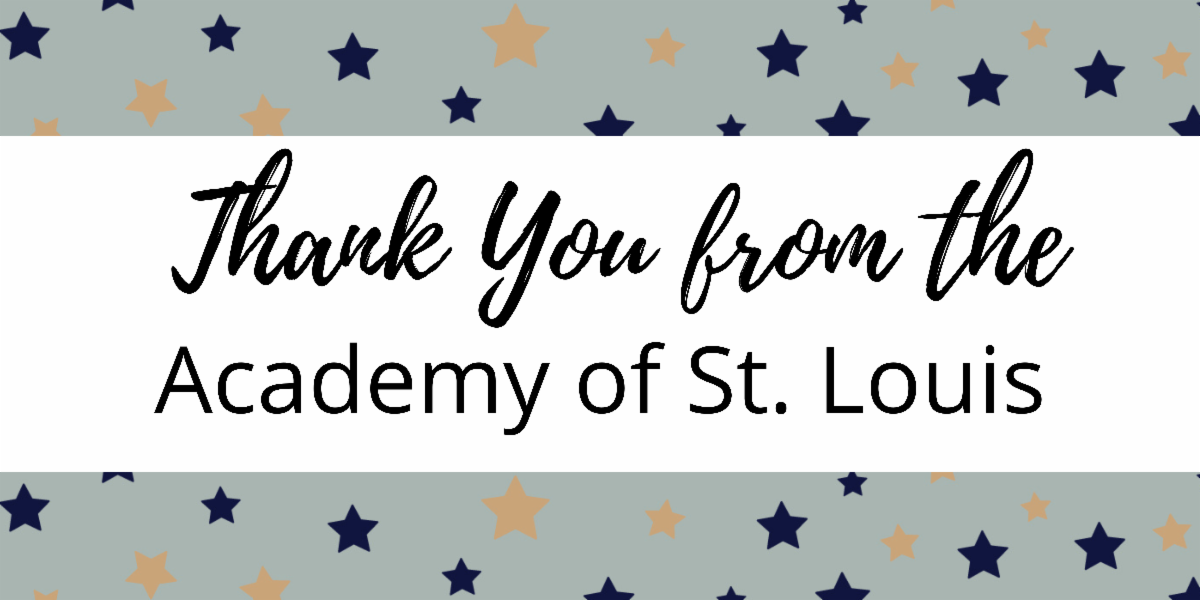 THE ACADEMY OF ST. LOUIS
FIELD TRIPS
LITZSINGER ROAD ECOLOGY CENTER
ROAD TRIP FOR ACADEMY STUDENTS
Academy of St. Louis students visited the Litzsinger Road Ecology Center. After taking a bus ride together, students were divided into five different groups to explore the center's 39-acre natural resource area. Volunteers walked their group through prairie land, creek beds, and trails while asking open-ended questions and teaching students about clues in nature. The kids saw bones of animals and even the effects of a prescribed burn while completing a scavenger hunt. It was an amazing way to apply lessons learned this year in science!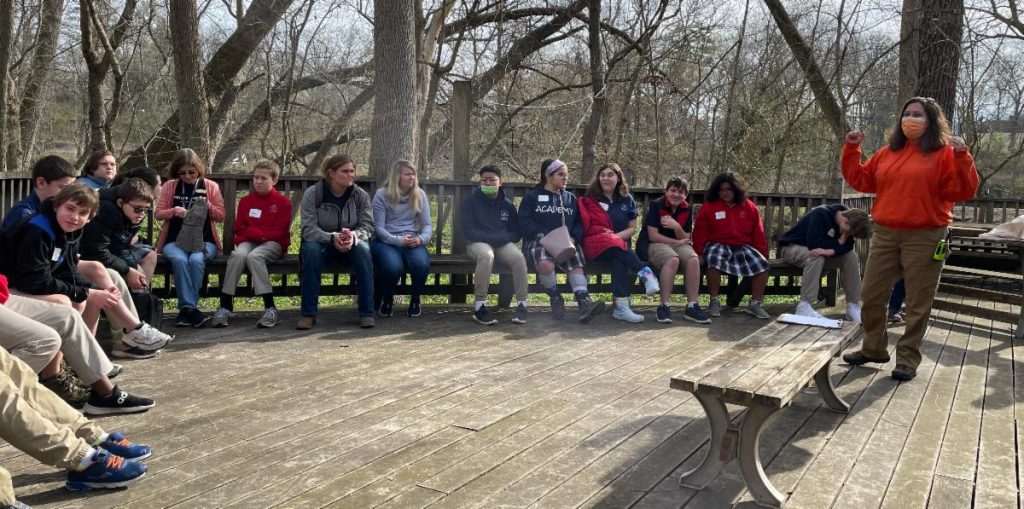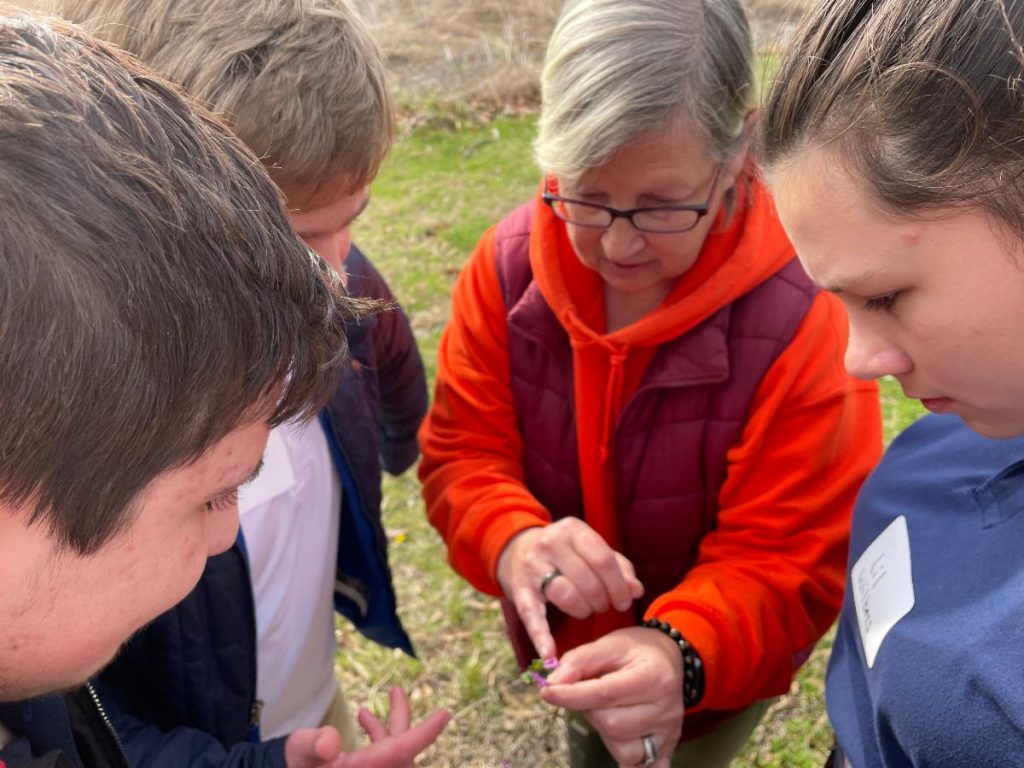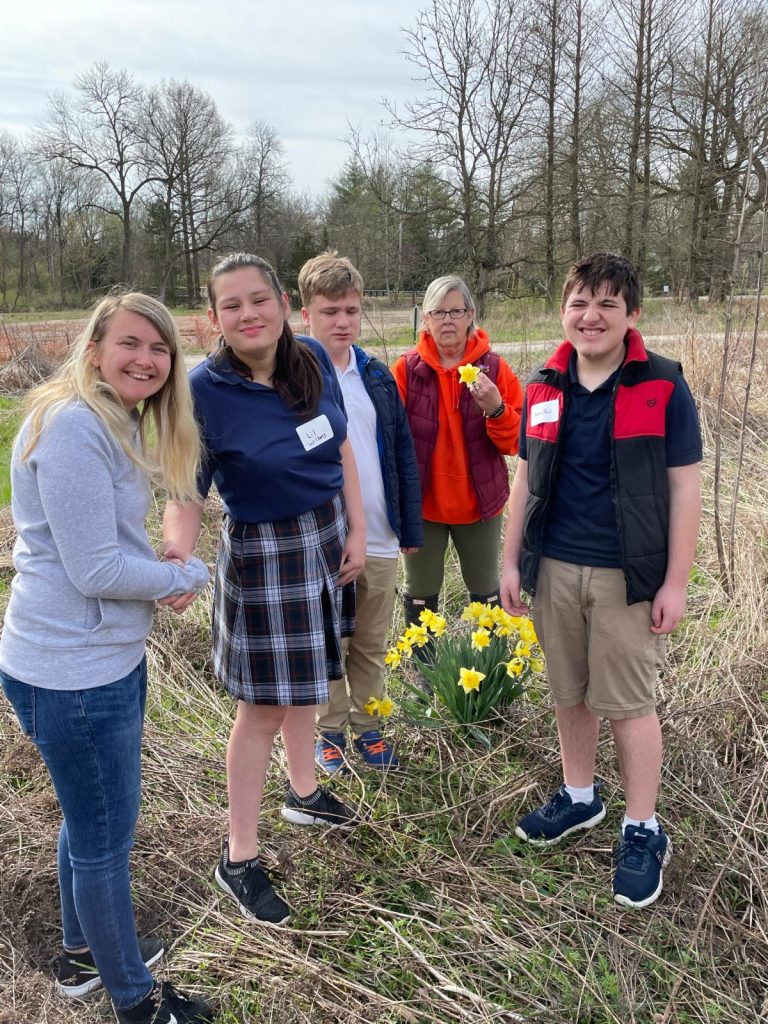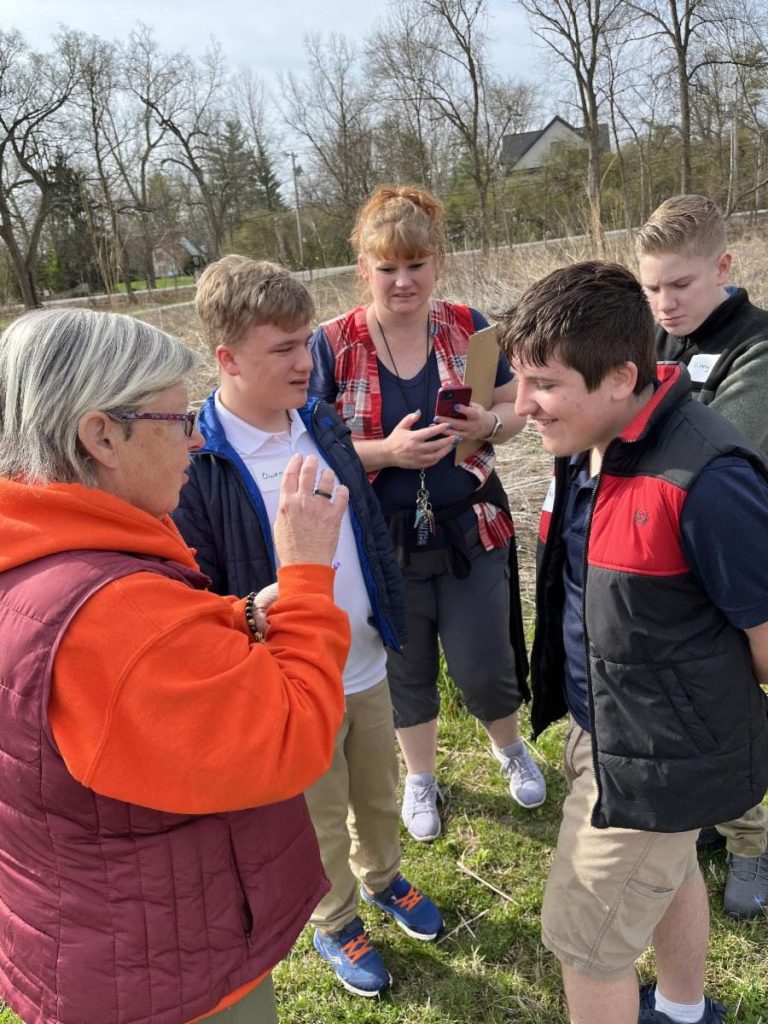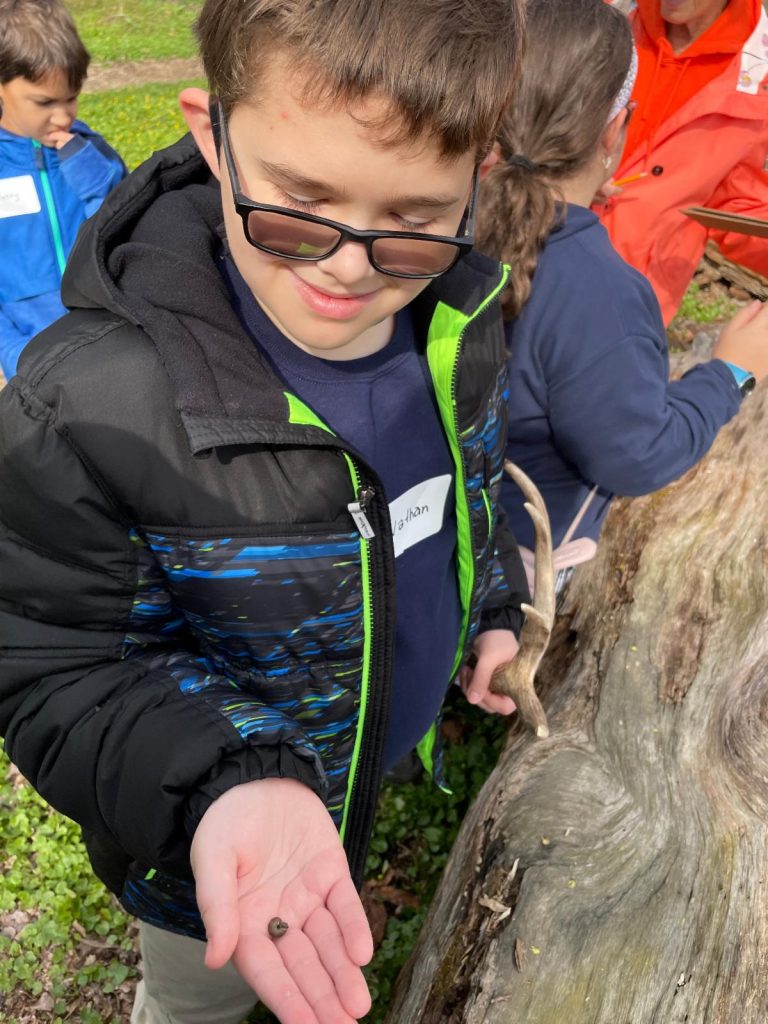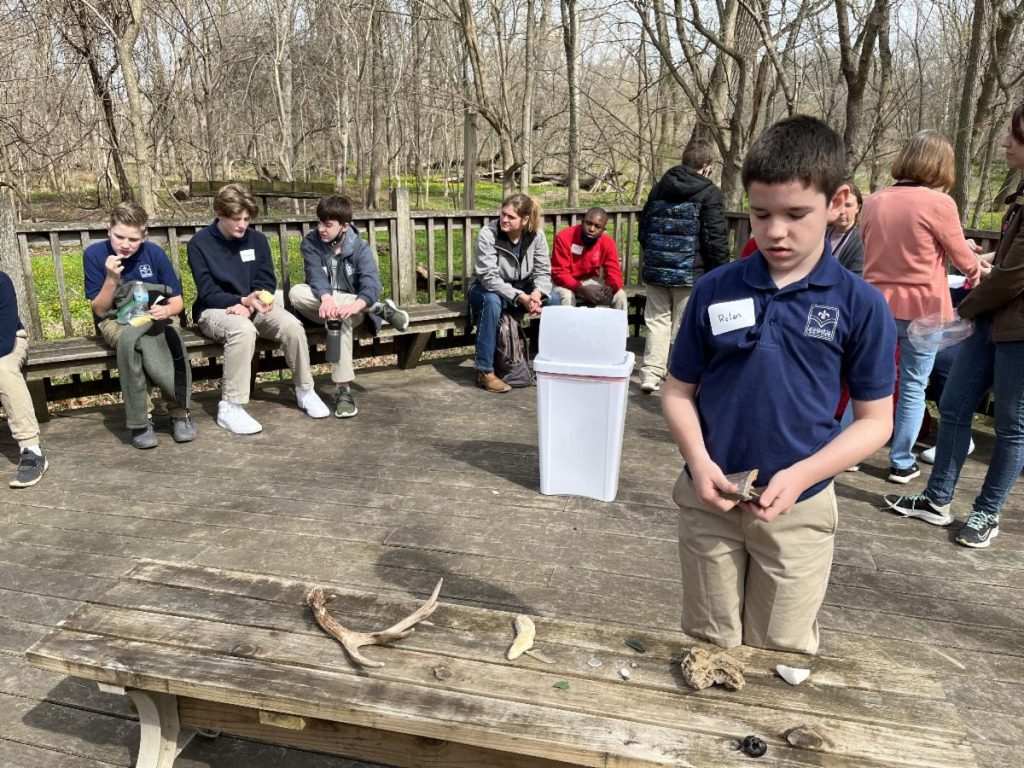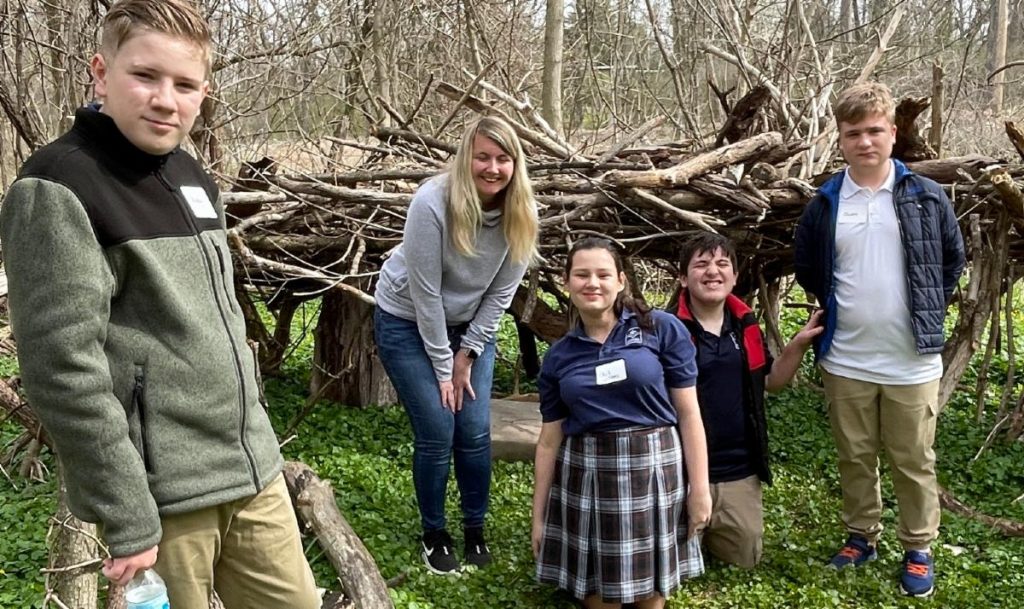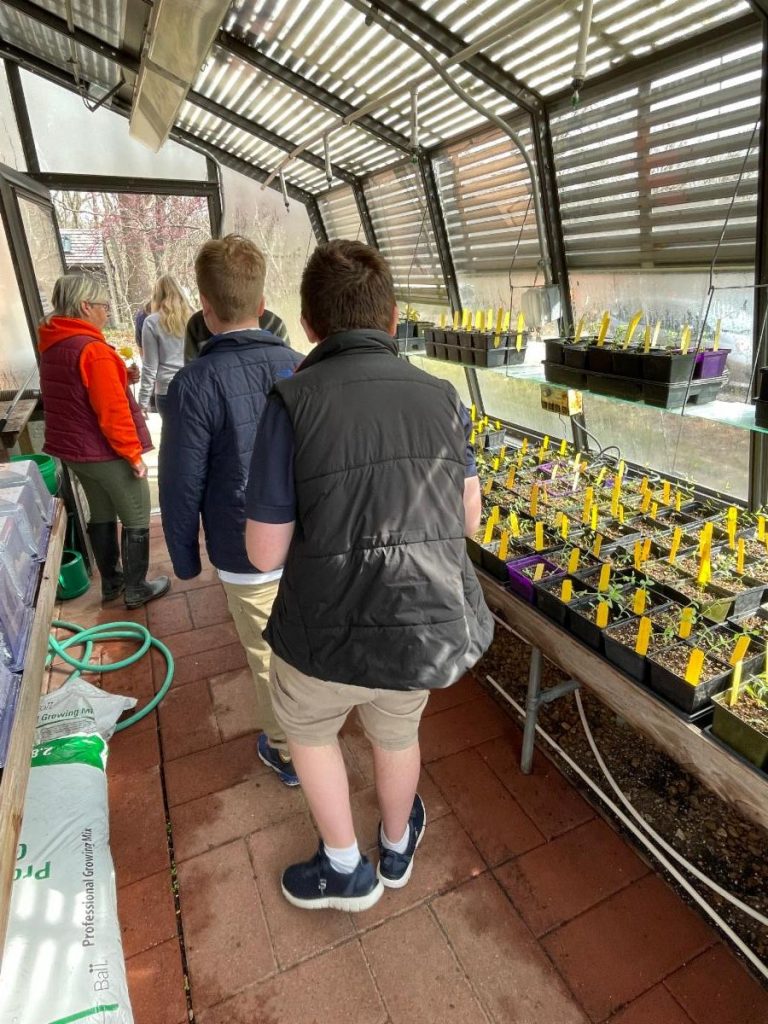 JEFFERSON CITY
FIELD TRIP
ROOM 2, ROOM 3, AND ROOM 4 VISITED
THE MISSOURI STATE CAPITAL BUILDING &
THE MISSOURI GOVERNOR'S MANSION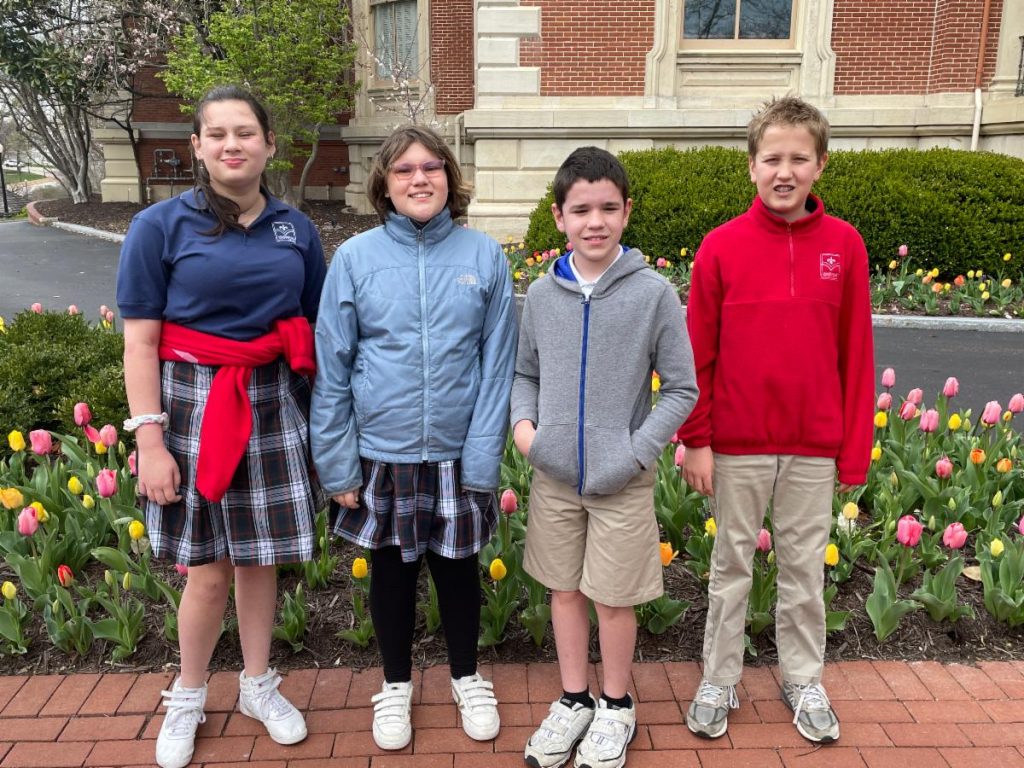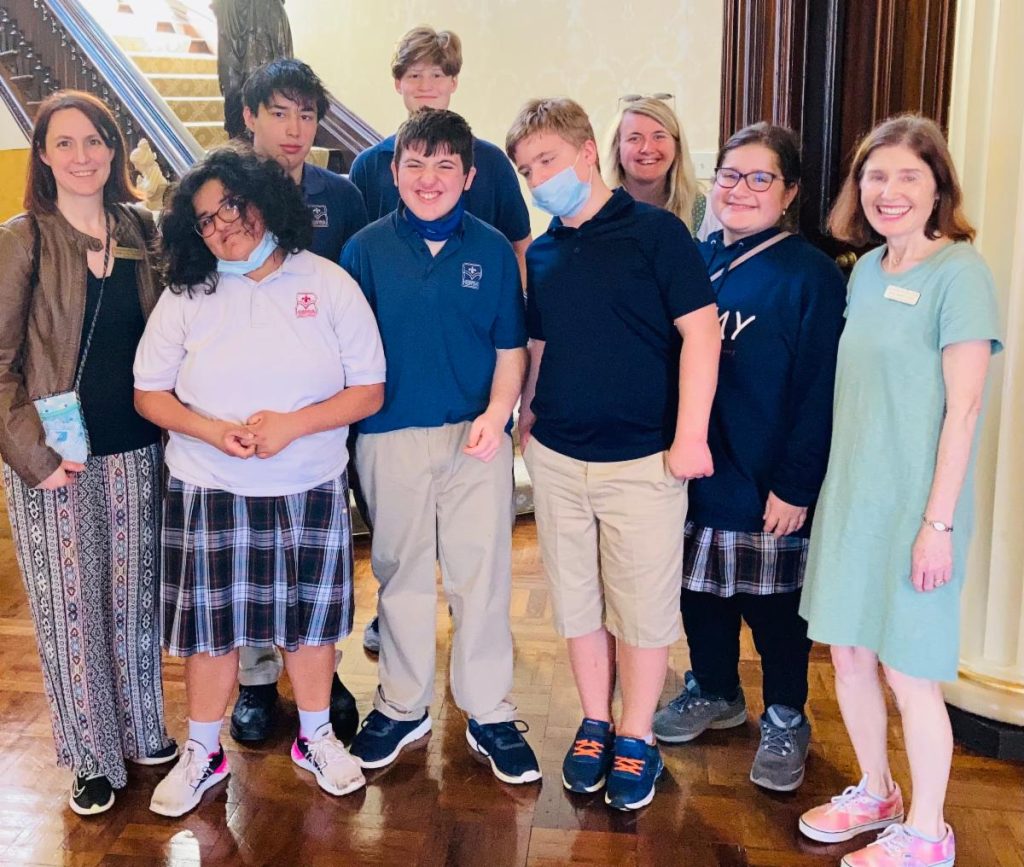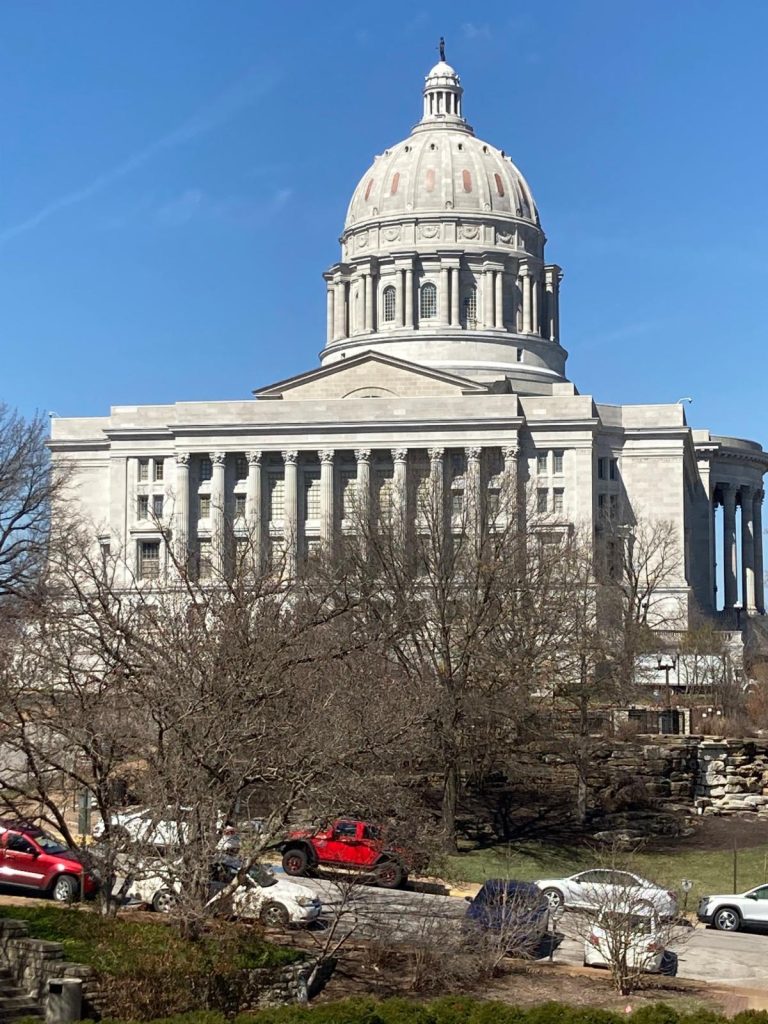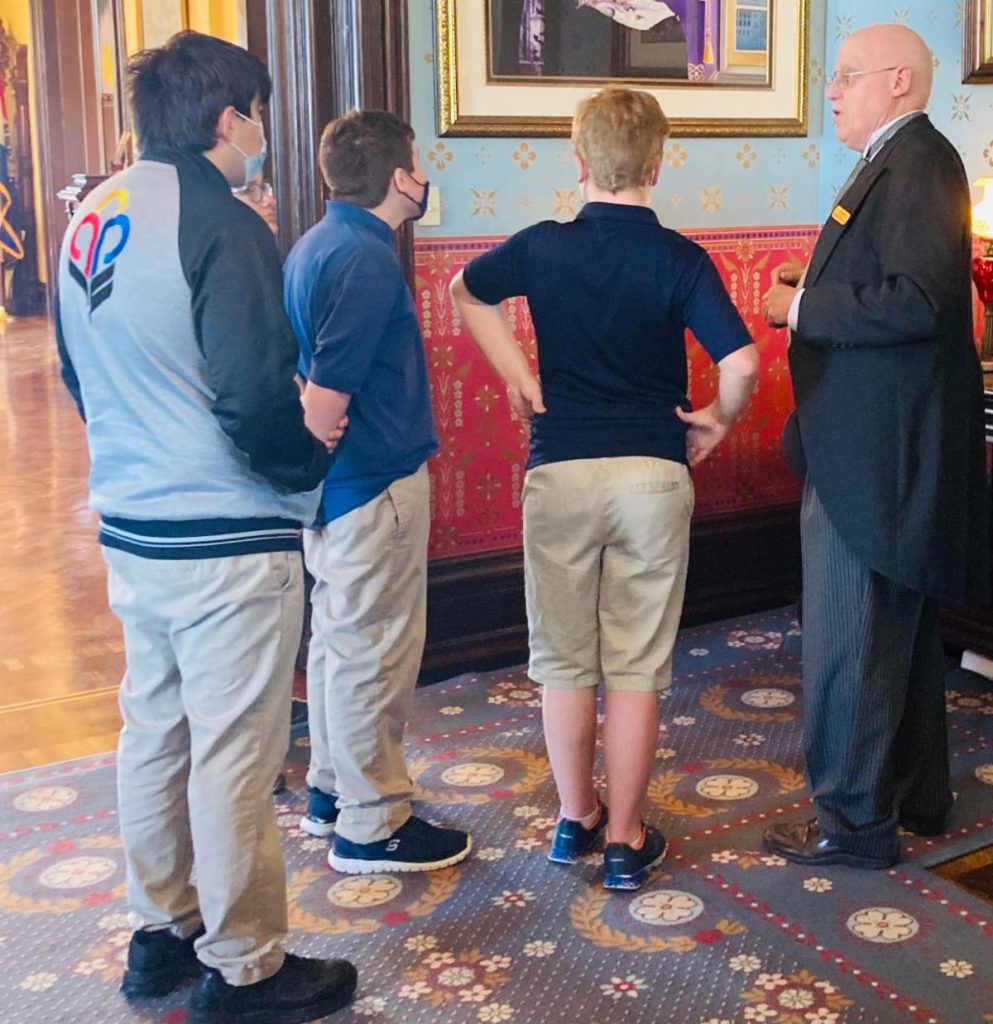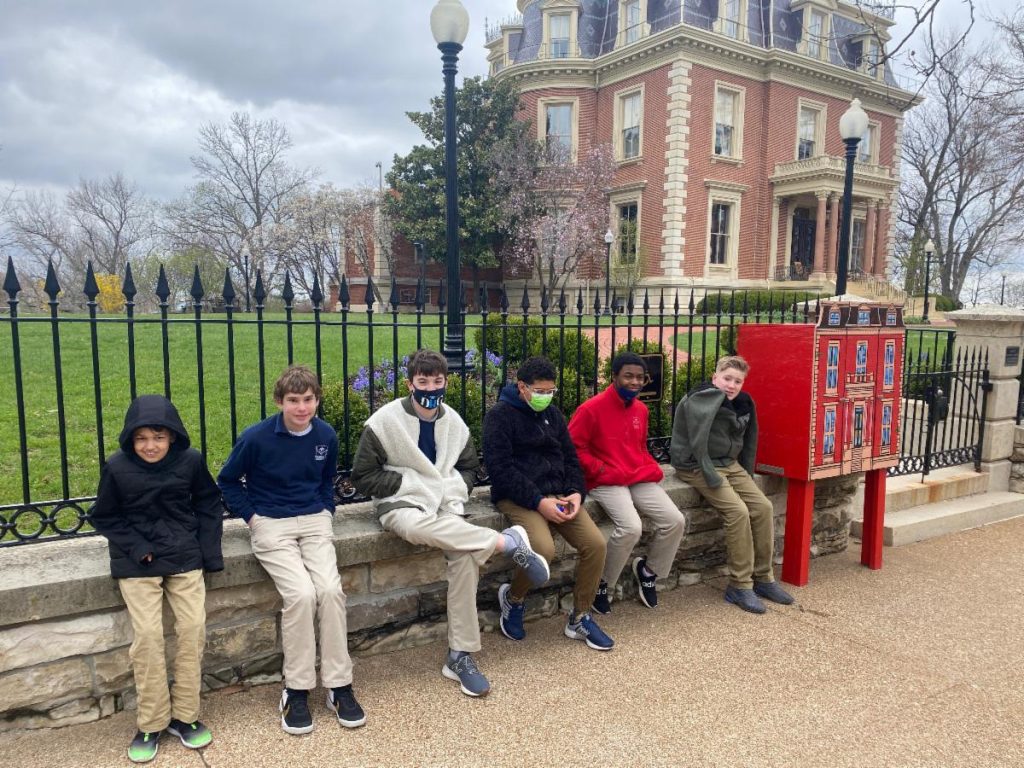 MEET OUR ACADEMY STUDENTS
EMILY
Emily is 17 and will be graduating this May. She was born in St Louis and has 4 brothers and three sisters. She is most like her sister, Sarah. Her family has a bearded dragon, a dog, and a farm with lots of animals. Emily likes watching videos and going to church with her family. Her favorite sport is golf and she loves sitting outside, especially with her dad's BBQ cooking and Cola. Her favorite color is red and her favorite book is Book Thief. If she could take only one thing to a deserted island, she would take her dog. She says friends are the best thing about school and math is the hardest. Every day after school Emily works with four and five year olds at the preschool upstairs. The best thing anyone has said to her was her boss saying she is good with children. She dreams of one day being the best baker in the world!
Interviewed by Isaiah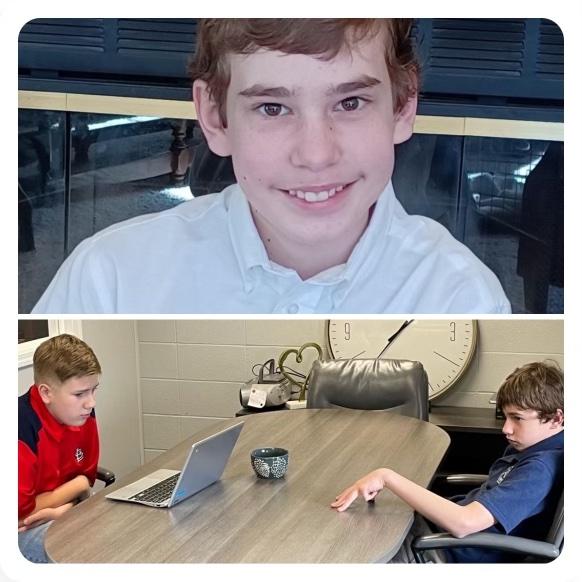 GARY
Gary is 13 years old and in 7th grade. Out of his dad, mom, and older sister and older brother, his older sister is most like him. His family has two dogs and likes playing billiards/pool. They have traveled to many places, including Washington DC, North Carolina, and Cincinnati. Gary likes to take his puppy for walks and his favorite animal is a dogfish. His favorite color is red, his favorite food is stir fry, and his favorite drink is Fitz's root beer. Gary is usually carrying a book. His current book is from The Mysterious Benedict Society series. Books are the best thing about school, and resolving conflicts with other students is the hardest. Gary likes going to Speech and Debate Club and was one of the students who requested an engineering club. He likes watching Rockford Files and Star Trek. His favorite sport is basketball. If he could only take one thing to a deserted island, Gary would take his brother's pike (a wooden spear for fishing and hunting). The hardest thing he has experienced is surviving the accidental hit to his head from a baseball bat. He wants to be a Forensic Entomologist when he grows up.
Interviewed by Vinny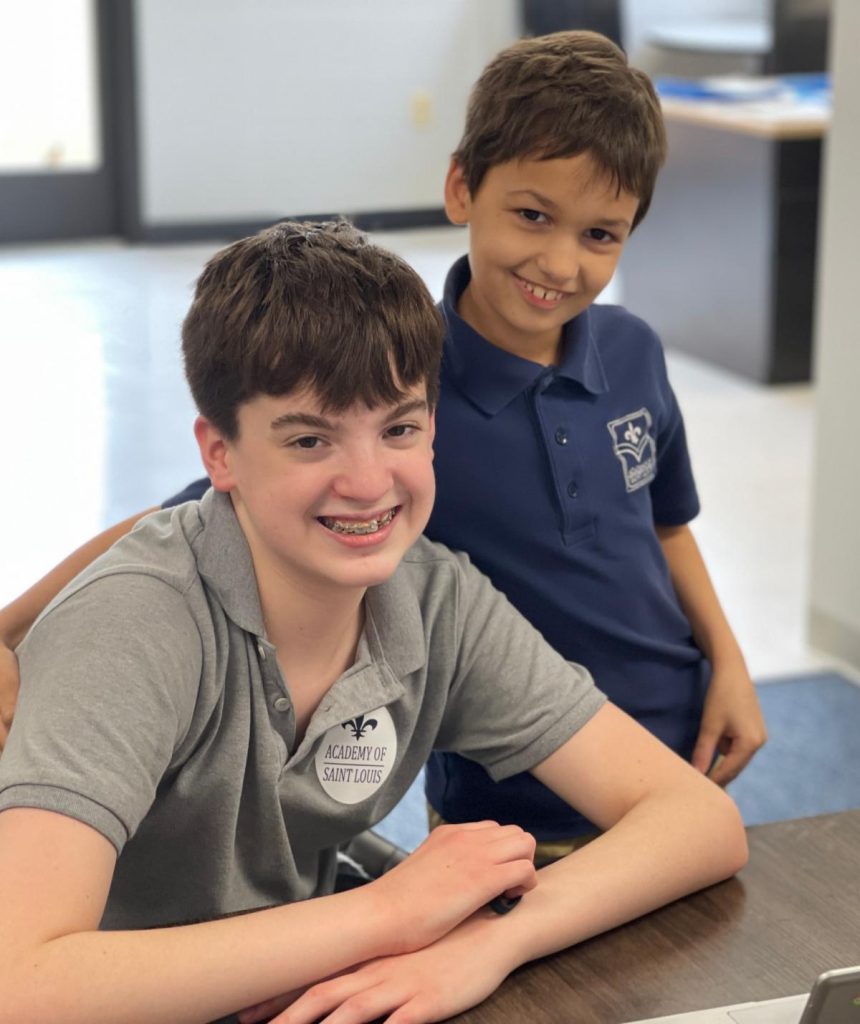 SAM
Sam is 13, in 7th grade, and was born in Chesterfield. He has three brothers and two dogs (Lola and Mia). His favorite thing to do outside is swimming with his dogs. He has traveled with his family to Branson, the Smoky Mountains, Memphis, Chicago, and Florida. His favorite color is purple, his favorite food is spaghetti and his favorite drink is Coca-Cola. Sam says the best thing about school is the gym, and his favorite game there is dodgeball. What he finds hardest about school are tests. The best book Sam has read is The Lightning Thief. He likes baseball and country music and likes going to Running Club and Speech and Debate Club. After school, he likes playing with his dogs. If he could only take one thing with him to a deserted island, he would take another person to keep him company. The hardest thing Sam ever had to do is figure out how to calm himself. He wants to be a firefighter when he grows up.
Interviewed by Jonny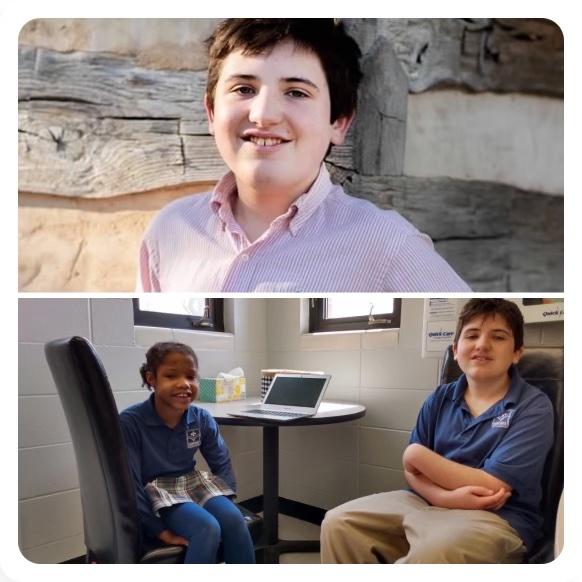 JOHN PAUL
John is 15 and in 9th grade. He has always lived in the St Louis area and has a younger sister, Alena. He likes watching movies and playing Uno with his family. They traveled to the history museum, Colonial Williamsburg, in Virginia. He likes blue, walking outside, and angel hair spaghetti. His favorite books are the Magic Treehouse and after school he likes to watch TV. John Paul likes going to all the clubs at school: running club, speech and debate, environment, and the new relaxation club. What he likes best about school is science and math is what he finds hardest at school. His favorite game in the gym is sharks and minnows. If John Paul could only take one thing with him to a deserted island, he would take food. The thing he finds hardest to do is wait. He would like to be an actor when he grows up. John Paul appreciates people the most when they say things to help him calm down. He is happiest when with his family.
Interviewed by Janetta
JJ
JJ is 14 years old and in the 8th grade. He has three brothers: 21, 19, and 8, and four sisters: 17, 12, 5, and 3. His family has a service dog, Atlas, for one of his brothers. Nearly everyone shares a room and everyone has a different personality. Every summer the Clever Family goes on a trip and stays in a vacation house. His favorite color is black and his favorite book is "My Side of the Mountain." JJ likes school because he gets to do things he likes to do. His favorite game in the gym is "Sharks and Minnows" and he loves the Running Club (he is very fast). He likes music, Scouts, creative ideas, and inventions, and is happiest in the summer. If he could only take one thing with him to a deserted island, he would take a yacht. He is planning for High School and wants to be a firefighter when he grows up.
Interviewed by Kat
Thanks for all your support!