School Supply List 2017-2018
This year, the school supply list can be found on Amazon.  All items on this year's school supply list are conveniently available from Amazon for a quick and easy errand accomplishment. If you order through www.Smile.Amazon.com and designate Academy of St. Louis as your charity, Amazon will donate a percentage of the sales from your order to the Academy with no additional cost to you.  Please know some items can be found at a lower price if you were to buy local.  We posted the list on Amazon for your convenience.  Lastly, the fidgets listed on the Amazon list are just suggestions, please purchase whatever appeals to your child and his/her individual needs.
**Please note, the students in Miss Kressaty's class have a separate list below.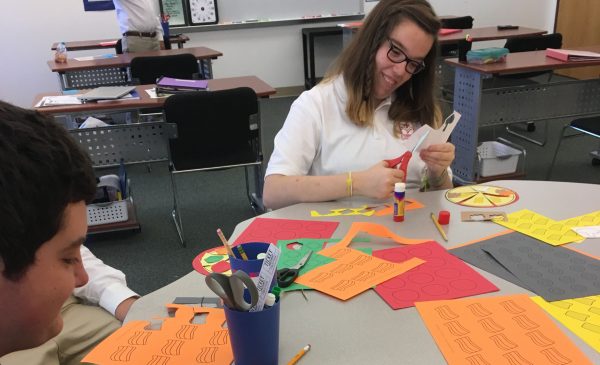 4 – 1-inch VIEW binders (clear pockets on the front and back covers to add title pages)
4 – ½ inch VIEW binders (clear pockets on the front and back covers to add title pages)
3 sets of 8 count PLASTIC TAB dividers
2 composition notebooks
1 package of 200 ct. reinforced, wide ruled loose leaf paper
1 or 2 Pencil holder box/pouches
1 pack Pencil-top erasers
1 package of #2 pencils
1 package of colored pencils (12 ct)
1 package Markers
3 Hi-Liters – pink, yellow, and orange  (please no blue)
1  pack of thick, dry erase markers
2 Deodorants
2 packages of Sticky notes
1 Datexx 2-Line Calculator (If you already have one, please do not replace)
3 boxes of Kleenex
4 Glue sticks
1 bottle of glue
Scissors
1 poster board – poster size
1 foam core board
A white t-shirt to be decorated at school for Art class (oversized – should fit loosely to go over their uniform)
Locker shelf
Decorations for locker (if desired)
3 container of Clorox wipes
2 – 2 pocket red folders (Will be used for Thursday folder work)
1  2-pocket LAMINATED YELLOW folders (Will be used for daily prayer sheets)
6 large packs of gum (student's choice) *to be replenished as needed*
Sensory fidgets (ie: squeeze balls, putty, Koosh balls, Puffer balls, gel beads ball, stress balls, etc)
8 rolls of paper towel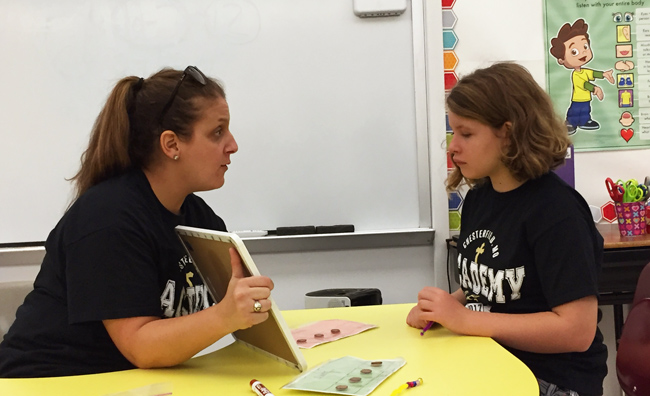 3 container of Clorox wipes
2 – 2 pocket red folders
3  2-pocket LAMINATED YELLOW folders
8 Rolls of paper towels
1 White t-shirt to be decorated at school for Art class (oversized)
6 Glue sticks
1 Glue bottle
3 Boxes of Kleenex
1 Packages of Sticky Notes
2  Packs of thick-dry erase markers
2 Packs of Gum (student's choice) *to be replenished as needed*
4 – 1 inch VIEW binders (all one color)
1 or 2 Pencil holder box/pouches
Erasable Colored Pencils (24+ count)
Washable Markers (12+ count)
2 POINTED Scissors (5″-7″)
1 Large spiral sketchbook